Hi everyone. I am on a Mastiff forum for my two dogs, so I thought I would find a cat forum to share stories & pictures of my kitties too
We have two kitties. Baby Girl is our female tuxedo who is 3 years old & (our newest addition) is Norman, a 4 month old male Bengal mix. They are both rescues & wonderful cats.
Baby Girl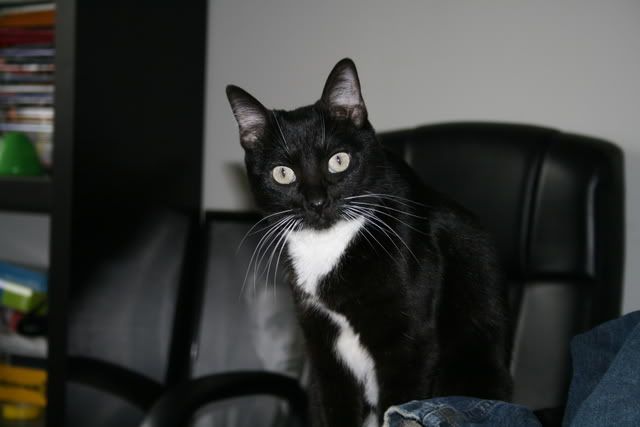 Baby Girl being silly...
Norman