Just a few more pics of pixie's 4 kittens - they are 3 weeks old today and getting really interested in exploring around now. They are doing really well, all weigh between 10 and 12 ounces which is average for their age and Pixie is feeling well again, thank goodness after her being poorly last week, she is eating like a horse now - I have de-wormed her so she should have a clean bill of health now!
Enjoy the pics anyway......
First of all group pic: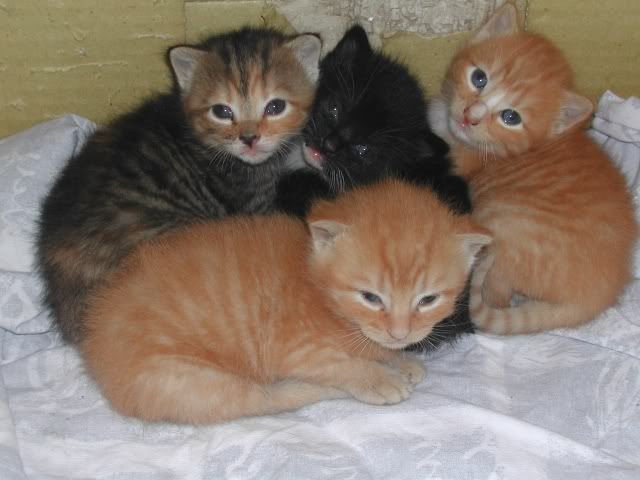 and Individuals;
This is Jasper, he has white bib, paws etc... unlike his brother who doesn't have any white at all. One of my oldest friends is going to have him and calling him Jasper which I think is such a cute name for such a cutie kitten!
Next is Jaspers orange brother Casper (unofficial name!) He's the biggest kitten, but supprisingly one of the shyist!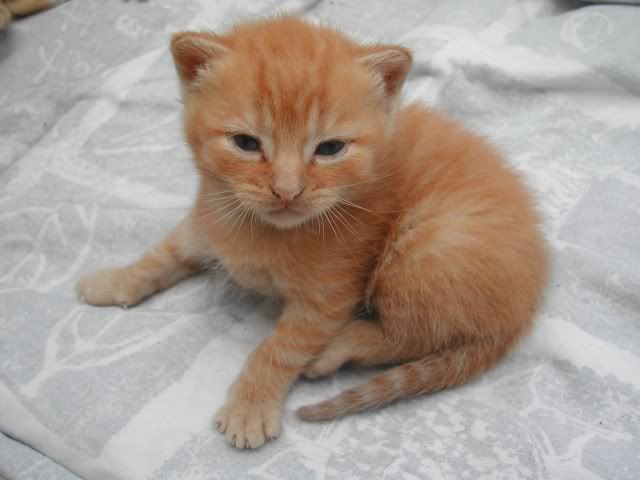 This is Ziggy, the smallest, she (we think) is a stunner and always gazing up at us with her chum Jasper! Another good friend is keeping her.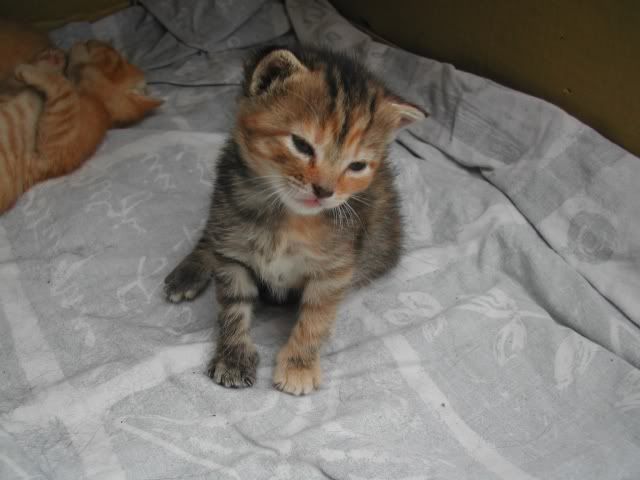 and finally Brian, the little black and white sweetheart, he has such a gorgeous face and is always first to great us when we walk in the room!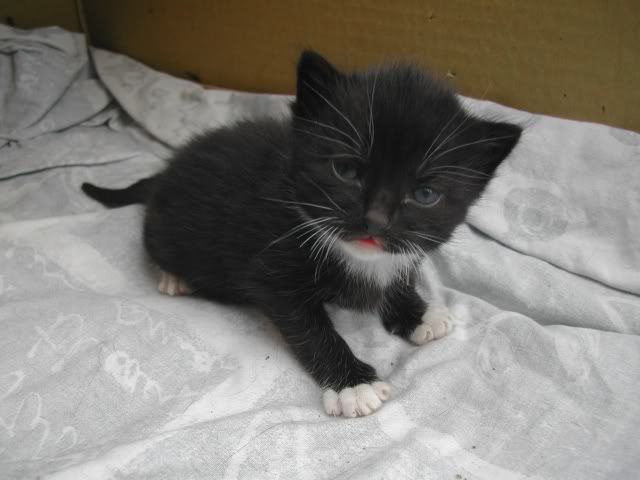 Brian and Casper playing;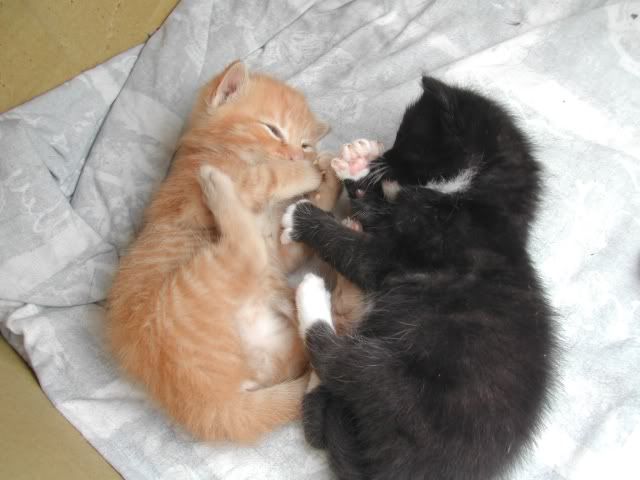 Ziggy and Jasper;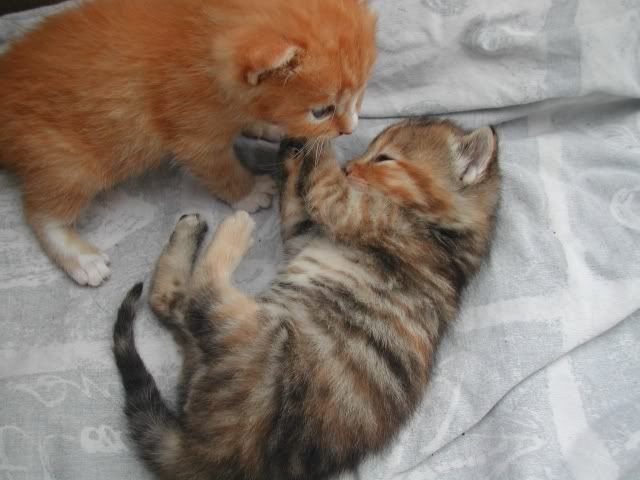 Exploring;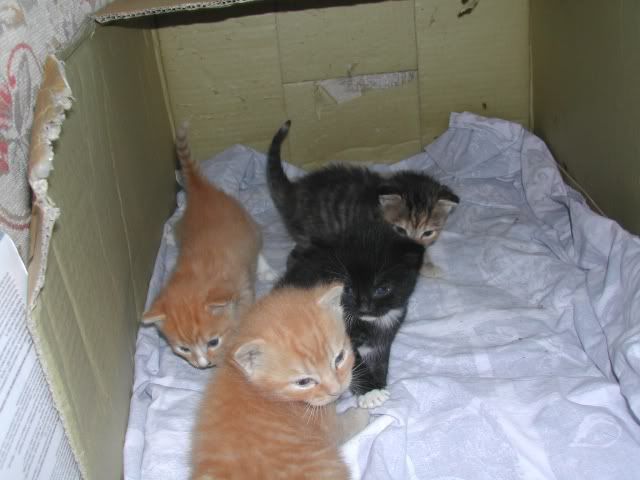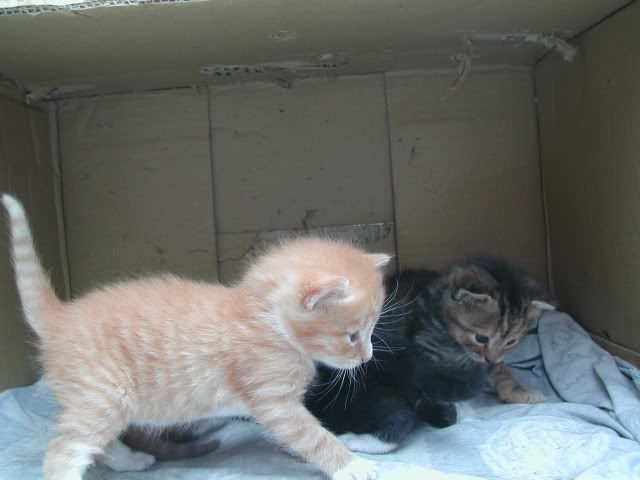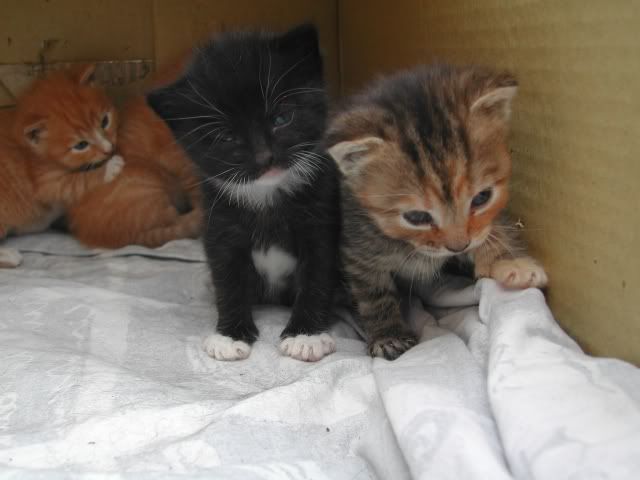 Hope you like them x