Sabina decided to climb the screen door to the enclosed porch. Now I know she's done this before because once I found a very large tuft of hair caught in the mesh at the top
. Clearly this was painful. Maybe she only remembered it after she climbed up. Regardless, I heard her howling for me to come and get her...which I did...after a few photos of course!
You can see her butt wedged into the transom...she had no plans to try to get down on her own!
Please come and get me!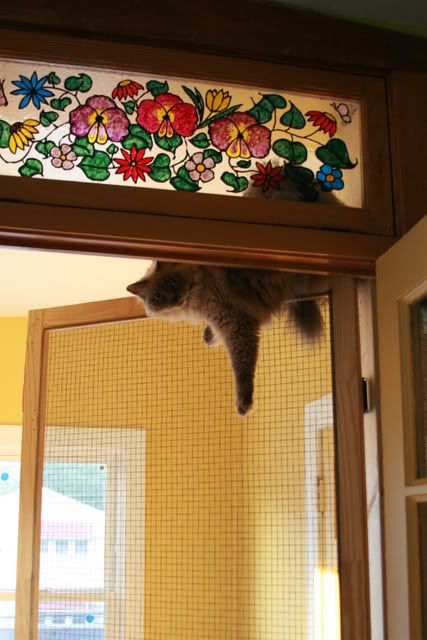 Please put the camera down and help me!