I was sitting here doing some paperwork and posting about the "suprise" my dad gave Deacon when I keep hearing the kits in the kitchen playing with something.
This is nothing new, they're not even a year old and still FULL of kitten in them.
But what is unusual is they're playing with "something" for a very long time.
I ignore it thinking "They're just getting thier energy out".
About 10 mins later, I figured I better go investigate....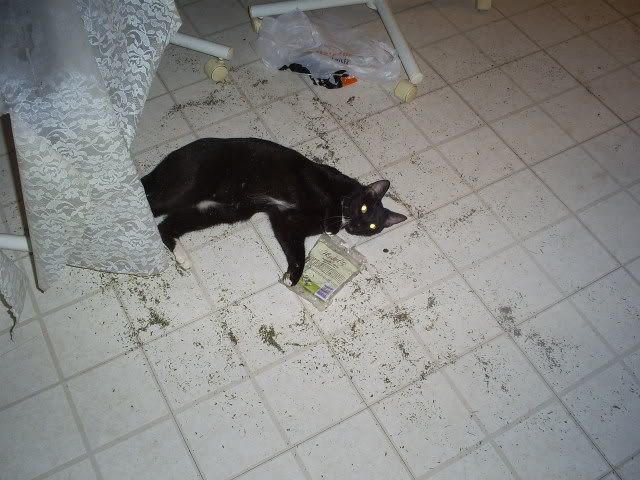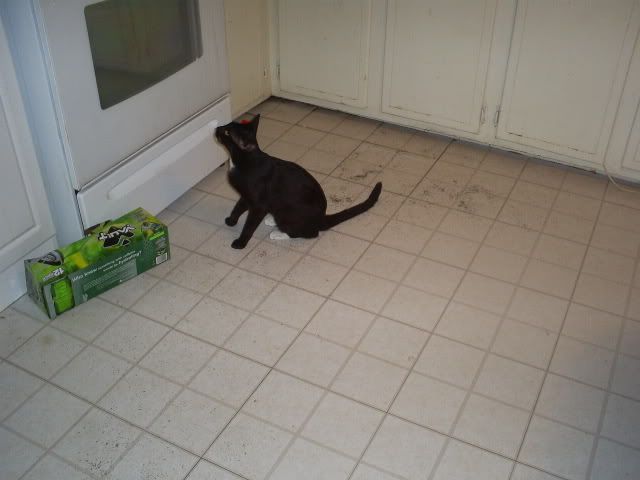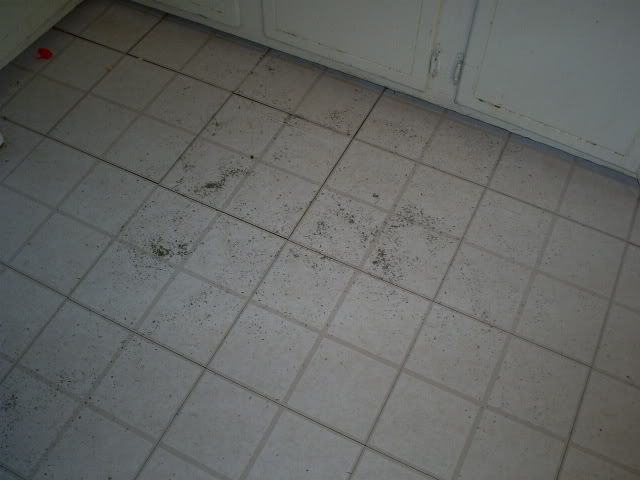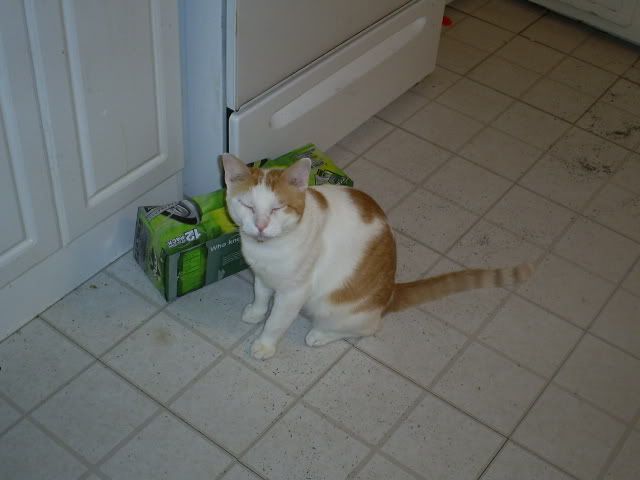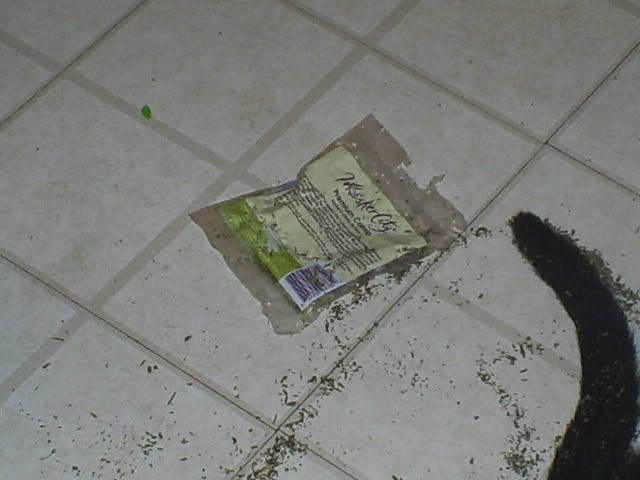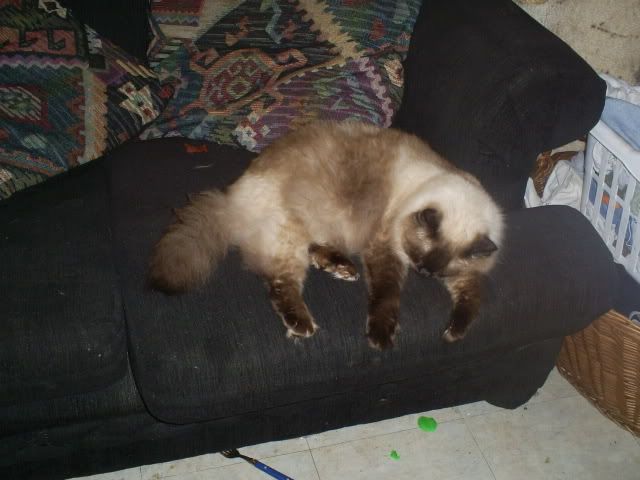 That
was
a brand new unopened bag of catnip I just bought from petsmart.
Now, not only do I have to buy ANOTHER bag of catnip, but a new tablecloth too thanks to Bo.
By the time I got to the pic of Tonka passed out on the couch, Duke decided to run 90mph across the coffer table and clear it off for me.... How nice!!!
This included the fork and Plah-doy that Deacon was playing with...
I really need to hide this stuff better