When my cat Izzy was a couple months old, she tried to drink out of my beer,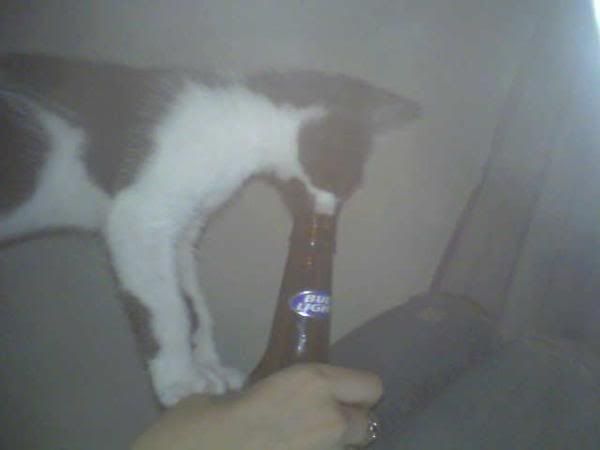 she doesnt do this anymore, but she seemed to like the taste, ive never heard of this before lol.
also when she sleeps with me, she paws at my hair and purrs loudly i used to have problems sleeping because of it, but its so cute i didnt make her leave, she doesnt do it as much now, but she still does sleep next to my head, shes getting big, and hogs the bed, i dont think she realizes her size.. lol My other kitten, bender does this to my boyfriend, do most cats do this???