We will we will stomp you!!! 41 Colts - 10 Saints ouch...
(boom boom)..

I'm having my victory dance
for our colts stompin on the saints last night!!!

It's another fun day to be a COLTS Fan!!!!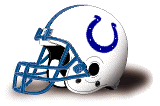 I wasn't really watching anyone else.. Any of your favorite teams wins last night??