My kitten, Bender, has a huge attitude problem, he is the only male cat out of three. if he doesn't have enough food, water, or his litterbox isnt perfectly clean he starts running around the apartment tearing things up. his favorite thing to do is rip up the toilet paper.
The worst thing he does is when i am asleep he will run all over my bed, and try to make as much noise as possible to wake me up.
i am hoping he will grow out of this attitude, but i dont really know, the only experience i have is with female cats.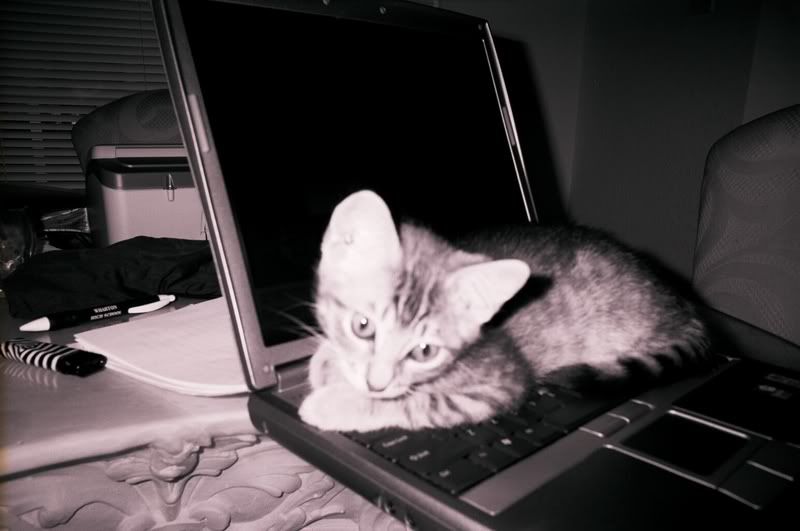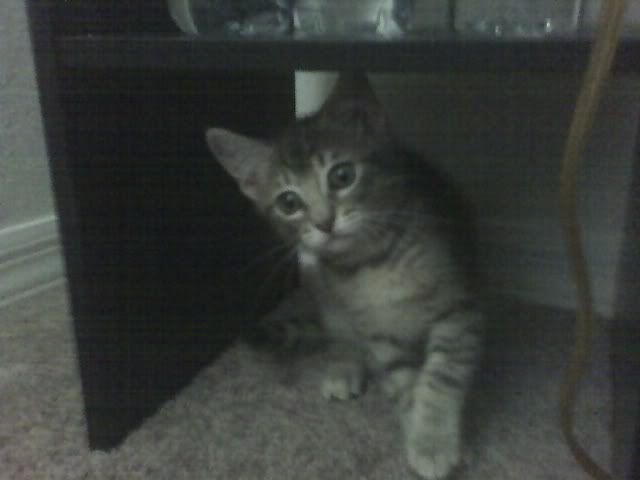 My female, Izzy went through stages where she was "bitchy" but she did end up growing out of it.