The first two pics were taken this last friday before we headed off to a concert (My sis Natalie is wearing the Combichrist goggles). Haha she is 4 years younger than me and much taller/older looking!
This one is from Ozzfest last year (my how we have changed..)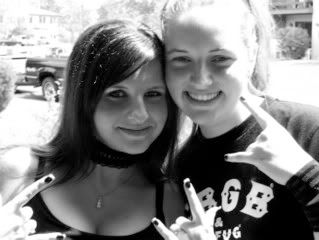 Amazing I noticed all of our sister pictures are before/during concerts... I just love this girl... She is my best friend...
So bring it on tcs members, I want to see some family photos... Whether its with your mom/dad, brothers/sisters, or anyone you consider family for that matter