I got bored and took alot of pictures and I decided it would be a good idea to post them ... So here is an average day with Little Kitty!
The flowers dad got you sure are pretty mom! I am just rearranging them! Good morning!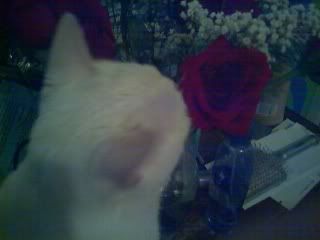 Im hungry mom! Is it time for breakfast?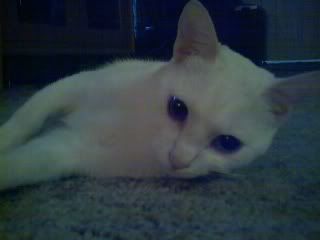 Please?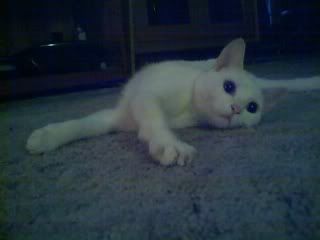 Pretty please!?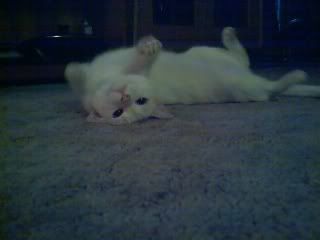 Breakfast was good! These guys look like fun to play with!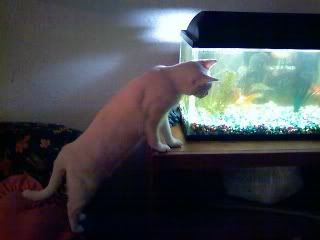 How do I get in there?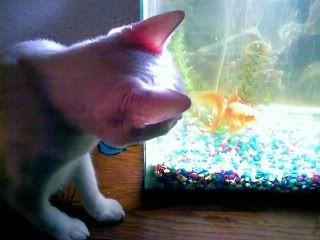 I do this often. . . I really like to stare!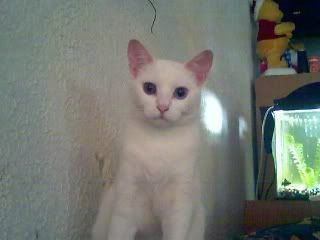 I dont know why I look so scared Momma, but look how pretty the color of my eyes are! I am so glad we cleared up that infection!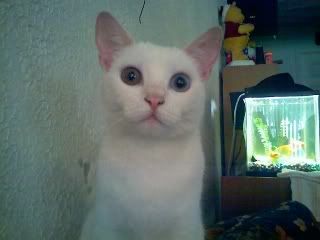 Okay momma, its been a long day. i am gonna curl up right here, and wait for you to take me to bed! I love you!