This was written by another volunteer. We have approximately 66 cats and kittens in one 12' x 20' room. We have 12 in the hall.
I will drive to many, many states if I could make a circuit and drop off at least two or three each stop. We have to find rescue for some of these cats and kittens or we will have to euthanize. There is simply no more room.
*******Permission to Crosspost********
Donna White
Grayson County Humane Society
213 William Thomason Byway
Leitchfield, KY 42754
270-230-8839
www.graysoncountyhumanesociety.petfinder.org
Instead of posting individual cats, I thought I'd just show you our cat room. These pictures were taken on Sat. Sept. 1
Before you even get to the cat room, these are crates stacked in the hallway. There are 12 cats/kittens here.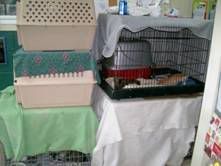 A view from one door. While those 2 cages on the right LOOK empty, the bottom one has 4 cute, but feral kittens who need barn homes (or a place where they can just be). The cage above houses Danica and her 2 very young kittens.
Another view of the same bank of cages. There are about 33 healthy cats/mostly kittens in these cages.
The cages under the window contain about 10 cats/kittens.
Here a kitty,
There a kitty,
Everywhere a kitty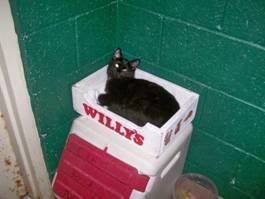 kitty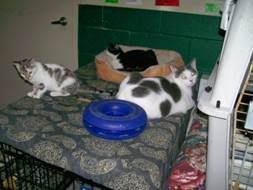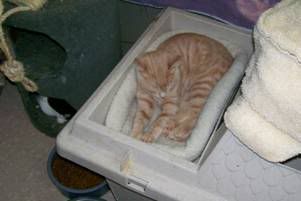 I'm not sure how many we have loose.
We charge only $45 for an adoption fee and still people here think that is too much for a fully vetted cat because they can get one for free and have no intention of having it vetted.
If you can help even one cat or kitten, it will make a difference to that cat and will prevent us from selecting that one to kill.
You can help by sponsoring so the cats/kittens can be free to rescues who might take them.
You can see individual cats on our web site. Most of them are posted and I will be updating this morning.
Cats are given shots and wormed when they come in and get Revolution flea treatment upon admission and once per month thereafter. We can feline leukemia/fiv test at the shelter and get reasonable spay/neuter costs.
www.graysoncountyhumanesociety.petfinder.com