Yesterday morning my wife's gf brought my wife a bouqete of Stargazer Lilies. We left the house at around 2pm and came back home around 6. At about 10:30pm I caught our cat Ferdinand chewing on one of the leaves. I quickly shooed him down and looked up if Lilies are poisonous for cats.
As it turns out, the ARE, very!!!
They cause kidney failure and I did not know this. And it seems like it is not on this site either! Which tells me there is not enough awareness about it.
We ran him to an emergency vet clinic and he will be there for 48hrs on fluids and medication. The treatment is expensive(in a +2k range) but I really really don't care right now, I just want him to pull through! I did some reading, and signs are shown within 2hrs of eating any part of any Lily. We found 3 chewed leaves(totaling maybe 1/2 ingested leaf) and we took him as soon as we caught him. He was showing no signs up to that point so I am hoping he did not chew any while we were gone today!
Hang on Ferdinand!
Here he is....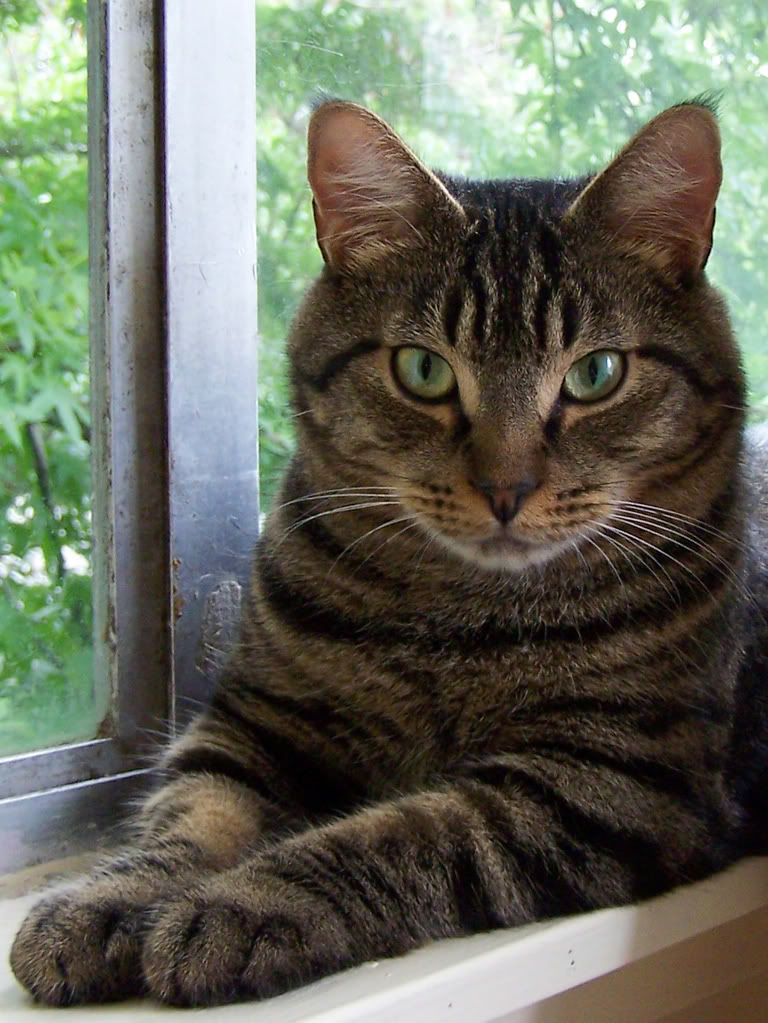 I called the emergency this morning at 9am and at 7pm and he has shown no signs of lily poisoning and is doing well, but he's not out in the clear yet. He will be staying there for another 24 hrs.
No signs of poisoning in the labtest but since they are feeding him a lot of fluids it is diluted. After 48 hrs the results will show if there has been any direct kidney damage done.
Hold on little guy!
And for those who do not know
- KEEP YOUR CATS AWAY FROM LILIES!!!!!
. And educate yourself which plants are poisonous to your kitty.
This was the only plant in our house, and just yesterday I was commenting on how we should get him a pot with some grass in it.