Two of the three kits..
offline
4 Posts. Joined 9/2007
Location: AZ
My Del girl..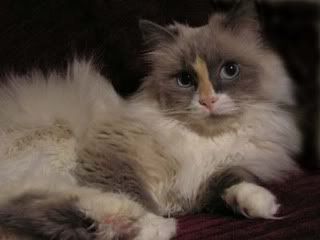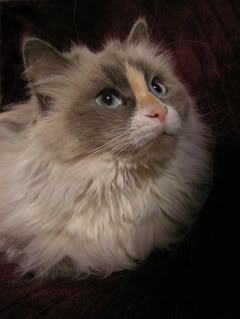 and..
Cora..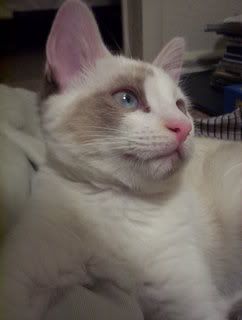 offline
Your kitties are beautiful!

Manda
offline
309 Posts. Joined 7/2007
Location: Chesterfield
what cute cats
offline
2,773 Posts. Joined 7/2007
Location: Knoxville, TN
Wow they are very lovely! I love the spots on um!
Babygirl you will always be missed.

offline
17,439 Posts. Joined 6/2006
Location: Birmingham
Oh my goodness your kitties are gorgeous!
offline
1,112 Posts. Joined 3/2006
Location: In Kitty Heaven
They are both gorgeous!! Can't wait to see the third!!
offline
18,426 Posts. Joined 7/2006
Location: In a state of misery w/o my Bella
Awwww they are so pretty
offline
11,661 Posts. Joined 12/2004
Location: Dade County, FL
Gorgeous babies!
Curiouser and curiouser...

offline
16,356 Posts. Joined 8/2005
Location: in the land of poutine and ice
Gorgeous babies and I LOVE this pic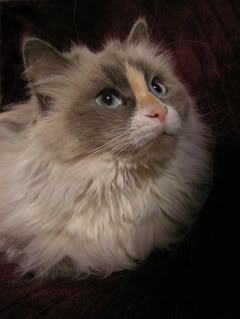 Slave to a houseful of fur

offline
5,017 Posts. Joined 11/2006
Location: Pittsburgh PA
O my, what GORGEOUS, GORGEOUS, kitties u have there
offline
132 Posts. Joined 8/2007
Location: lincoln
cora is so so sweet