Mini is an active little girl with a very nosy nose..
I was going thru my old Photobucket pictures & thought I'd share a small glimpse into Mini's life..
Ok, let's get to work!!
First we girls must check our makeup..in Mom's mirror, of course...Oooo, are those makeup sponges? I love those!
Everyone knows good hygiene begins here.
I've been helping Mom with her art things since I was a baby..
I'm Mom's Art Director now, checking her work. I'll make her famous someday if it's the last thing I do!
Sometimes Mom needs an extra paw for her projects..
Hmmm...Mom's plants could use some Miracle go.
Mom knows she'll never use these buttons, why not give them all to me?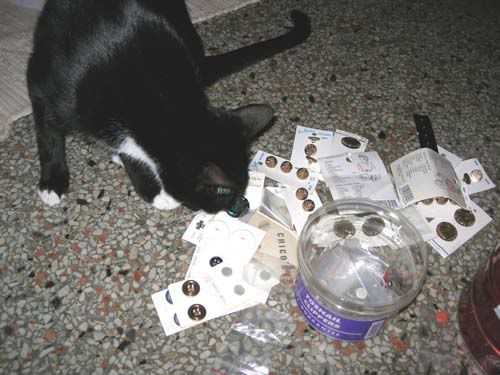 Time to pay bills! How can she find anything in this messy drawer??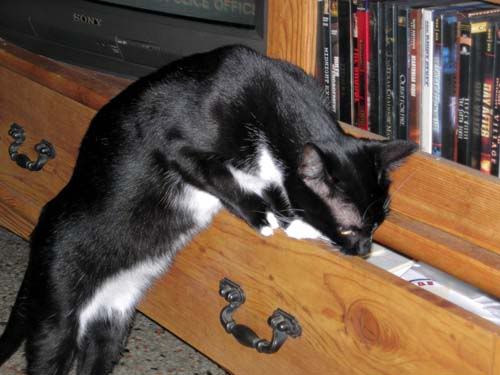 Mom hates math, she always makes me do it.
Time for a nap!
The best place for a nap is on Mom's things....Of course.