I took her outside (the PERFECT time to groom this kitty, as she completely ignores the brush) a few days ago because I had promised her I would when it stopped raining. She was looking so forlorn, staring out the window, I couldn't help it.
SO here is Emma the Queen and her new harness.
"I stick my tongue out at you."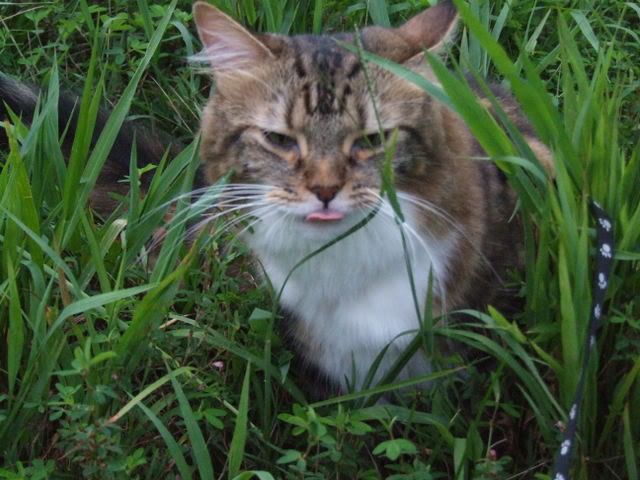 "Mmmmmmmmmmmmm the grass sure tastes better when I screw my face up every which way!"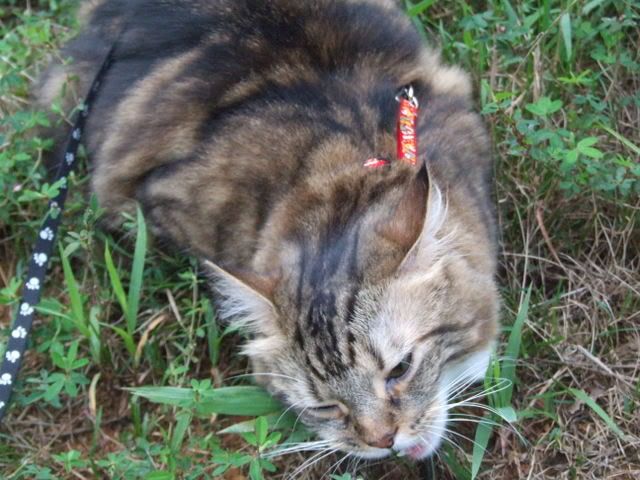 "The grass! It's blocking my beauty from your view.. I guess I'll eat it. That'll get it out of the way, right?"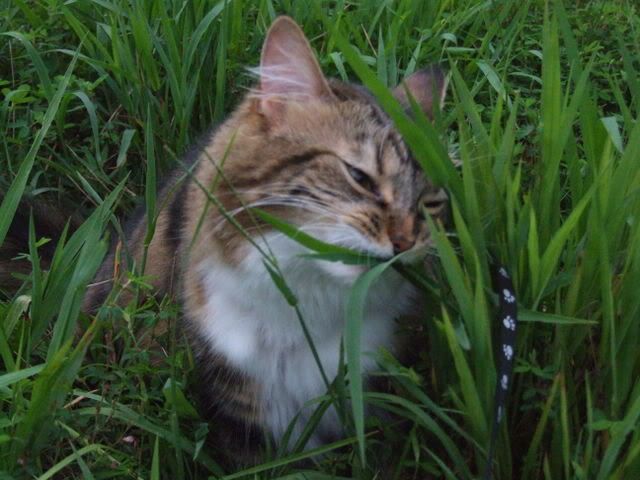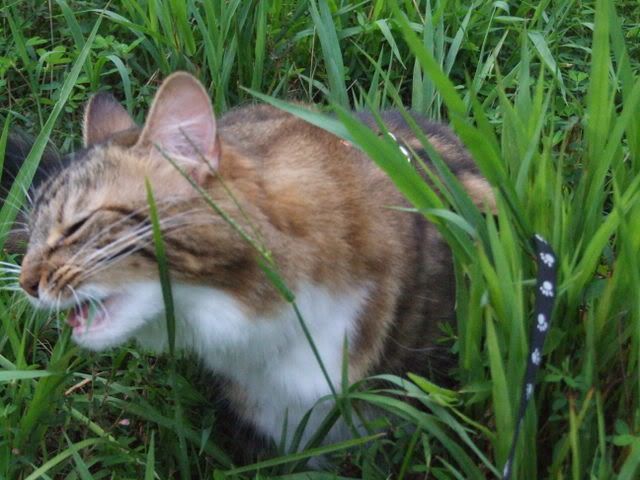 "Okay, you need some pretty ones of me to finish with."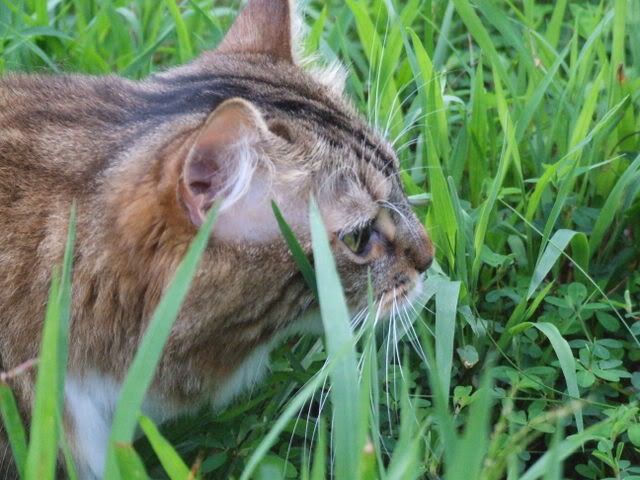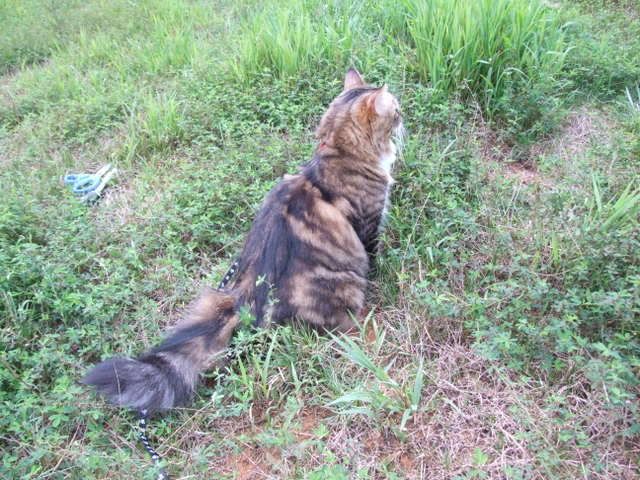 And one of Chili making faces for good measure.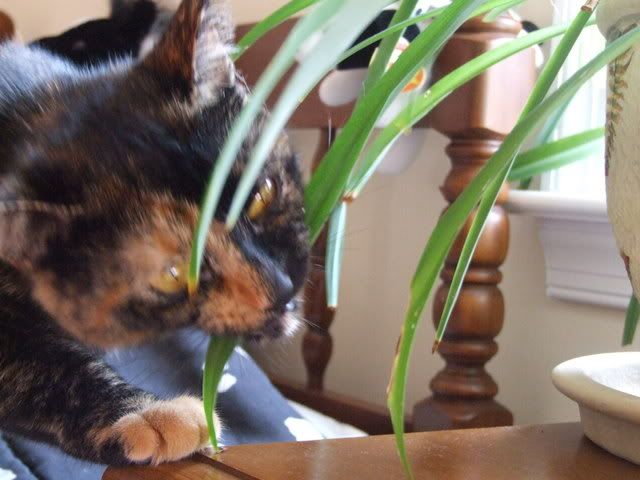 Hope you guys enjoy!