I am a member of many forums, mostly bird and rat related. I recently upped my cat numbers, and those forums are getting old (same old same old). I wanted to spice up my internet life, and figured, why not join cat forums?
I have four cats, ranging in ages from 13 years to 12 weeks.
Zaqkeri, is my eldest, the love of my life. I got him at 6-8 weeks when I was a kid, and he's been there for me ever since. He is a DSH, handsome black man-cat. With the ever popular white chest splotch and white belly splotch.
Penelope was adopted just this year, from a woman who was "moving". She listed her on a site as "needs to find new home or i will have to get her killed"... I am a giant sucker. She is four, a little overweight. Her previous owners fed her nothing but "Cat Chow". She is a joy to have around, and come to us on her own terms for cuddles. Also a DSH black kitty.
Jasper was also adopted this year, given to me by a neighbour when she heard we were looking for a kitten. He's a little hellion, has no manners, and doens't listen to a thing we say! So all in all, he's a perfect kitten! *LOL* He's the only one of the crew to have orange eyes (instead of yellow/green) and the only white on him are random hairs on his back.
Elliot, the last but not least, is the newest. He's got a bad story. I got Elliot at 6 weeks old. Sicker than you could imagine. He was literally skin and bones. The vet said that had we not got him, he likely would have died he was so dehydrated and malnourished. The woman I got him from had taken him from outside THREE WEEKS prior to giving him to me. Yes, at three weeks old. He had had the cold for a few weeks, and she hadn't bothered taking him to the vet. He was fed nothing but Purina dry food, and harassed by a large dog daily (the reason she was getting rid of him, her dog didn't like him). A few days after Elliot started his meds for the cold, he stopped eating. I ended up having to syringe feed him for a week, so he wouldn't die. It's been a long hard road with Elliot, he still isn't 100%, but we're making it through.
I'm also owned by 5 cockatiels, and 2 dogs (who currently have been dog-napped by my father, who missed them too much).
Now, on to the pictures!
Zaqkeri: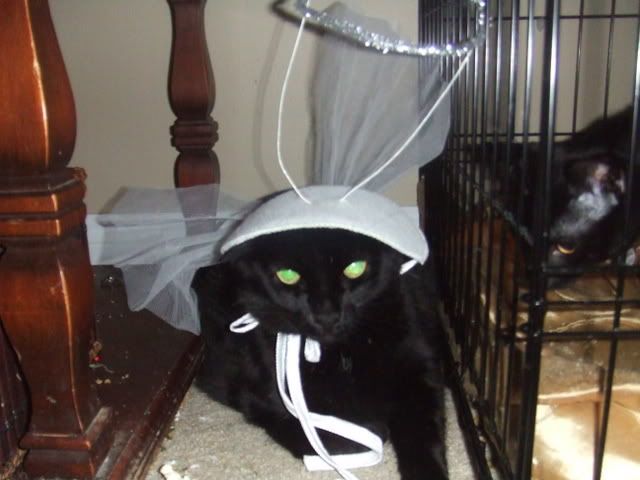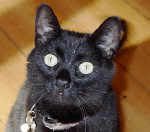 Penelope: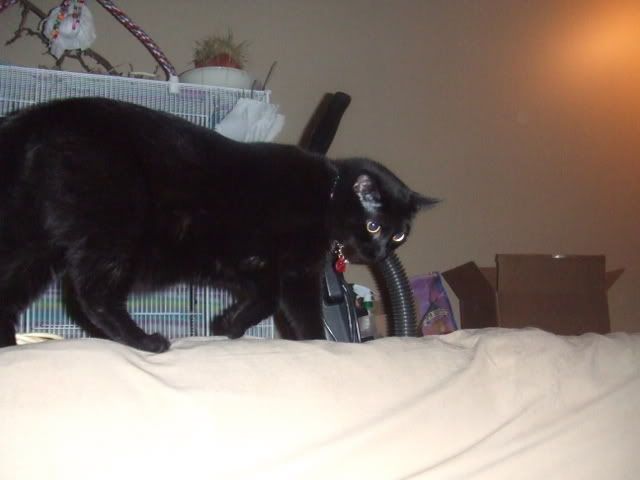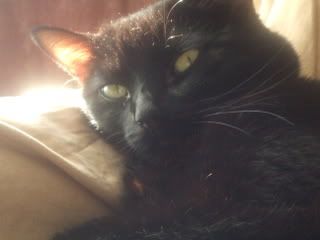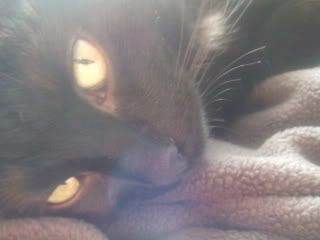 Jasper: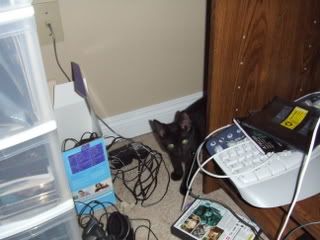 Elliot: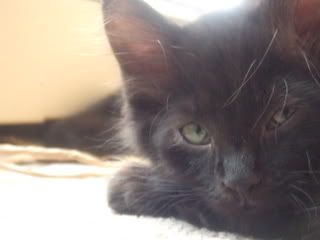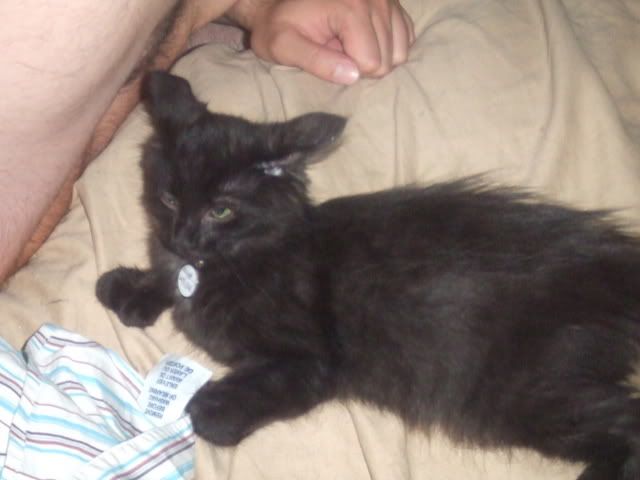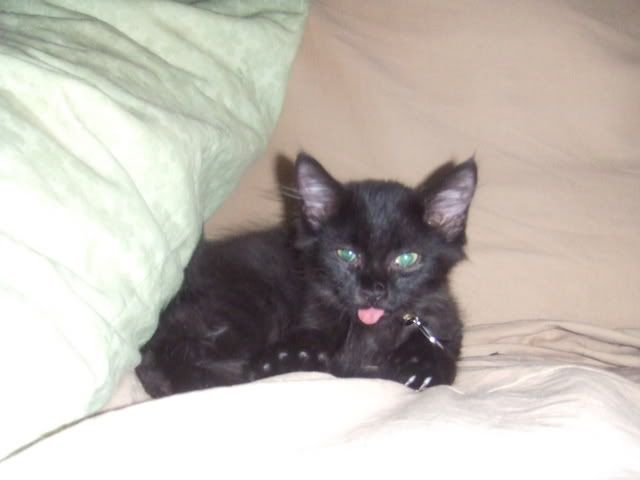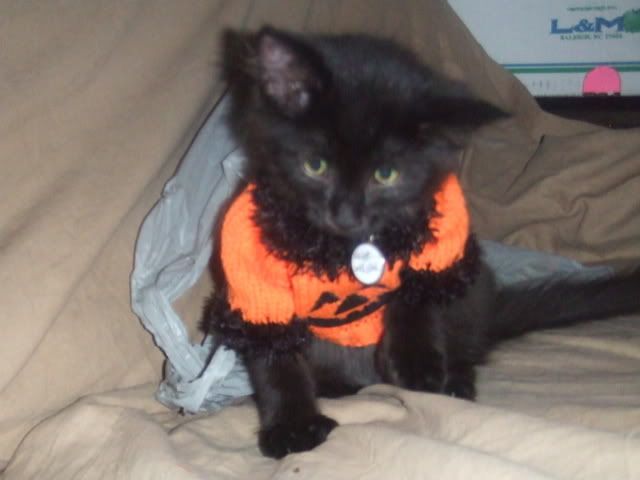 (I may or may not be partial to two kittys...
)