Finally got some pics of my gorgeous girl. She's opening up to us so quickly! She hid under the bed for just over 24 hours and since then she's been all over us. Today she sat on my lap and purred and rubbed her head on my arms and kneaded my legs and licked my hands for about half an hour.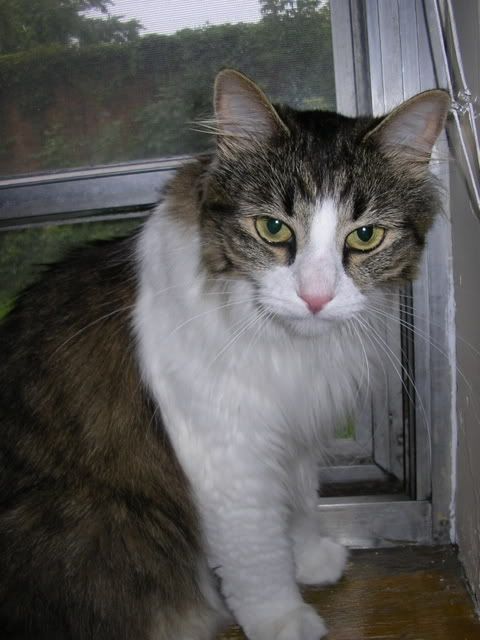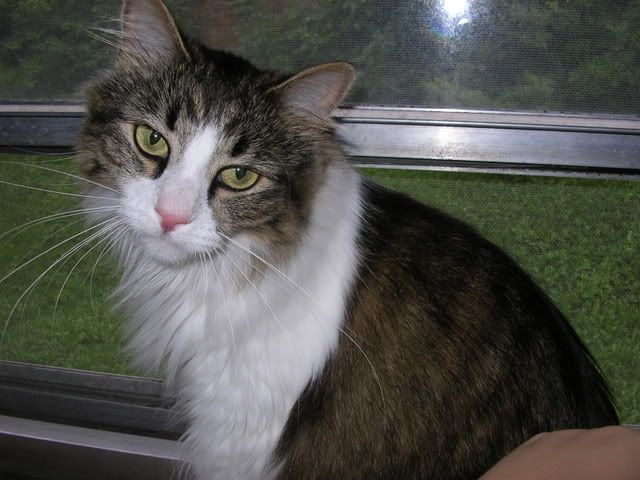 Her old owners had originally found her with her tail frozen in a snowbank
and they saved her. Unfortunately they had a cat that they'd had for 9 years that was terrorizing this one and wouldn't let her out of the kitchen. It got so bad that this kitty gave herself a UTI because she was afraid to use the litterbox! Poor thing. So the owners decided to give her a new home.
She and Simon haven't really met yet- they've seen each other but they of course hiss a bit and both are scared. In a few days we'll try introducing them and see how it goes