Ok, I know I`m a neurotic pet owner but I noticed something I thought was odd with Maisies eyes.
The vet thinks she is roughly 13 and the last time she looked at her eyes she said she had changes that are to be expcted with age and she doesn`t seem to have any problems with them it`s just the way they look.
I have to addmit I did read something about a human having eye problems that only showed up when someone noticed something odd in a flash-photo and that`s whats got me thinking. I try not to use the flash with the kitties but it`s too dark in Maisies room to get a good picture without it.
What do you guys think?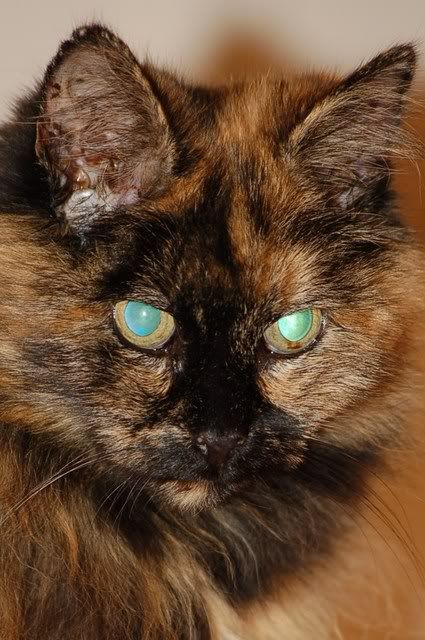 Please excuse the butt shot!
It`s the way her right eye looks pink or it`s a different colour to her left eye. I don`t want to haul her off to the vets if it`s something normal for older cats.