I almost always put up pictures of the boys separately because up until recently they've rarely sat down in the same room together, let alone on the same piece of furniture!
This is the usual state of affairs...
The paw of justice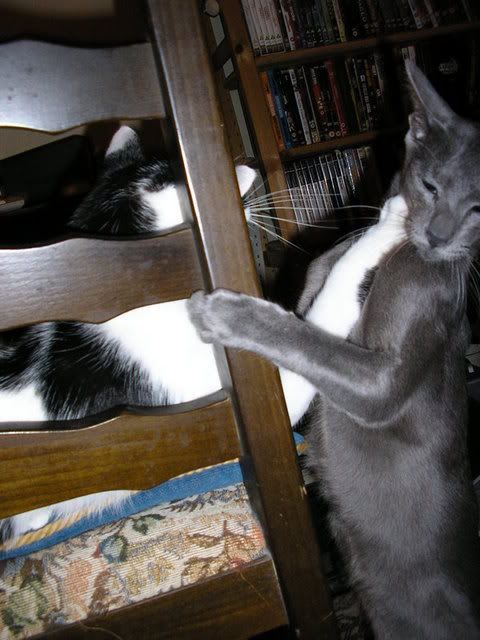 May I have this dance?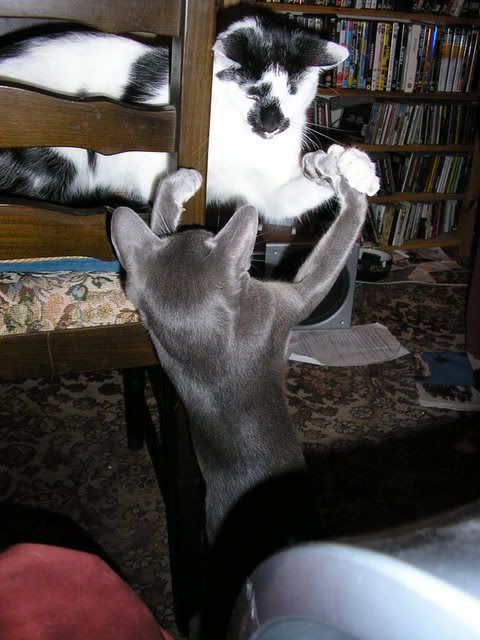 Exploring the bookcases together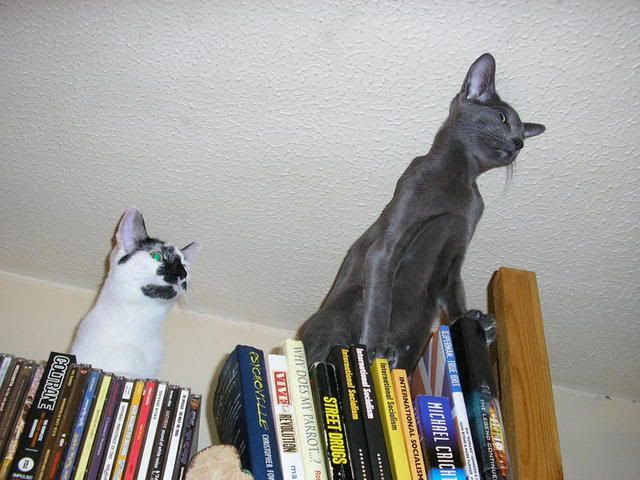 What's down there?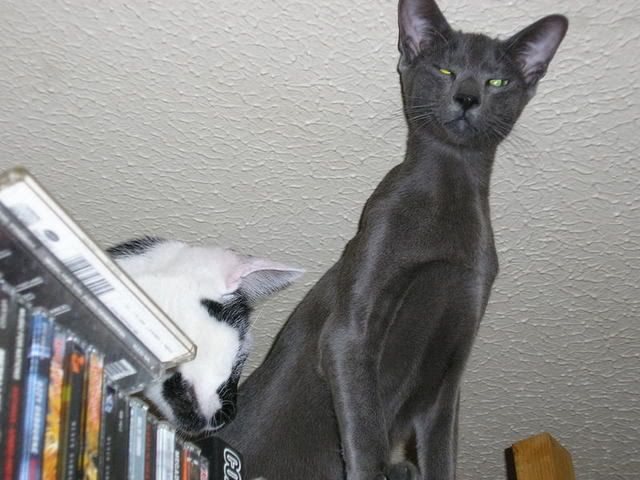 Don't jump!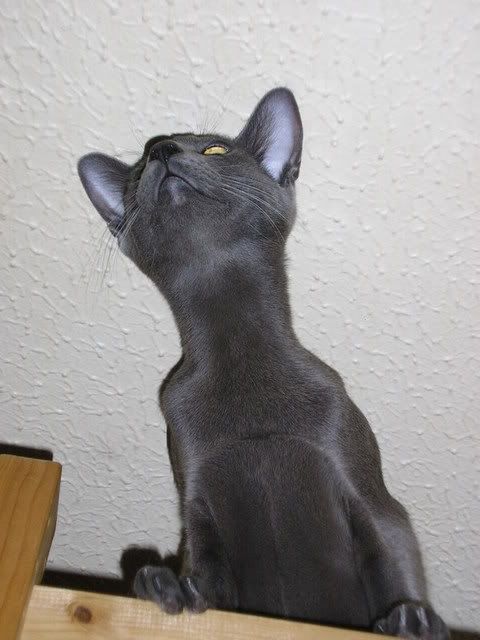 HAH! The chair is mine...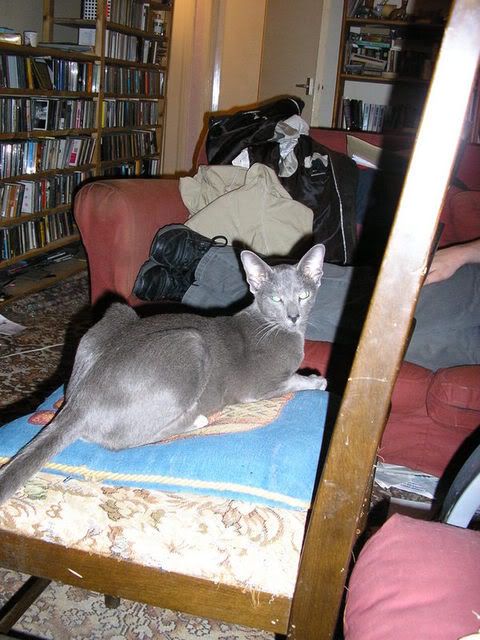 OK, I'll let you share, but I'm not too happy...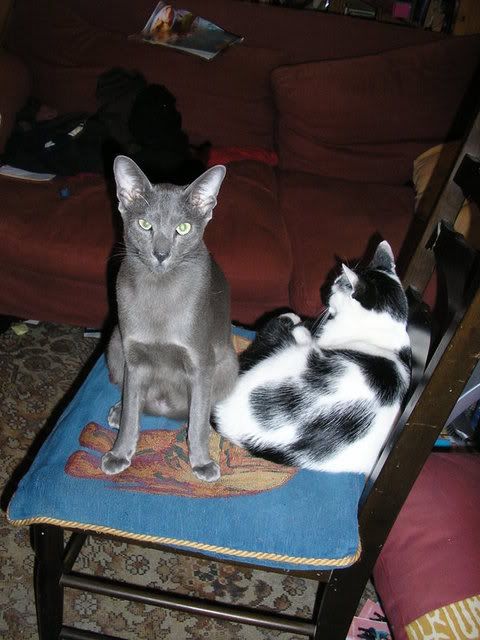 The sofa's a bit bigger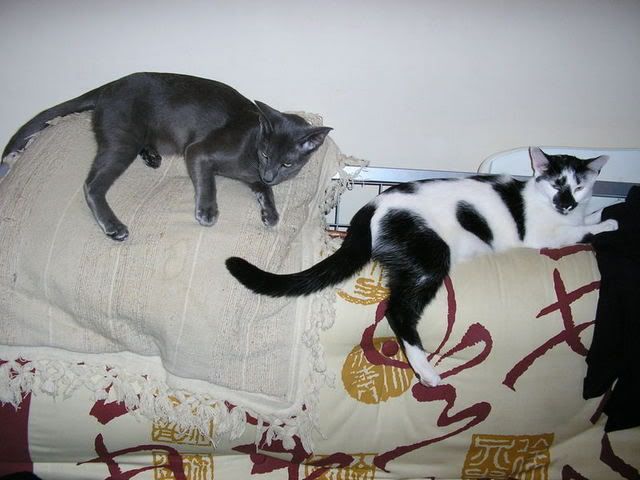 More to follow....