They actually gave eachother a smooch a few minutes ago!! Miracles never cease!! (Of course, Tiggy got too frisky right after and Petals told him to get lost!
Why did Petals send me away Mom? I'm innocent I tell ya!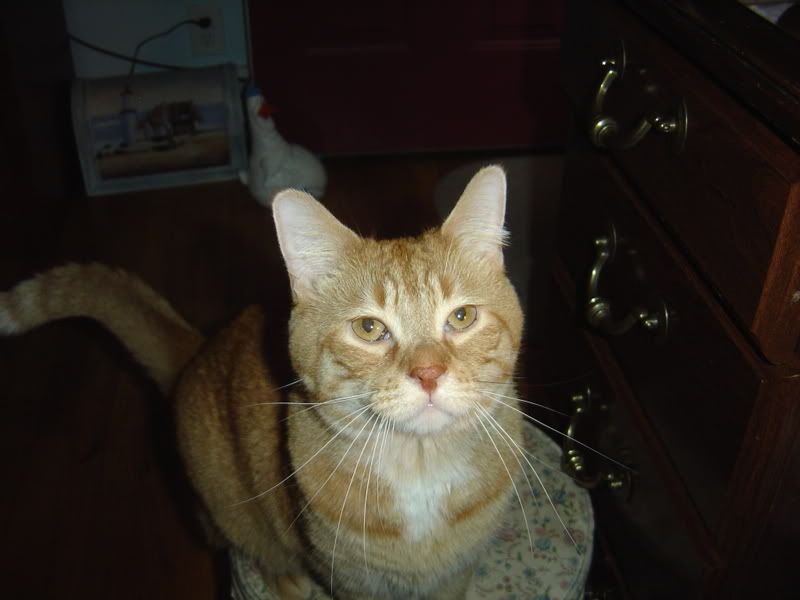 My sweet baby Bailey just sat by the door, waiting for his poppa to come in. He could hear him outside....