Hi,
Thought I'd update you on the 4 kittens born on Monday. They are all doing very well, have very round tummies and contented. Mum is doing an excellent job and is attentive. Here are some pics, I have some which include their 'bits' I'm thinking they all look like male, but someone last time said that the tabby as tri coloured would most probable be female, unless there is a slight difference, which I can't really see! Would be grateful of your opinions!
Group pics;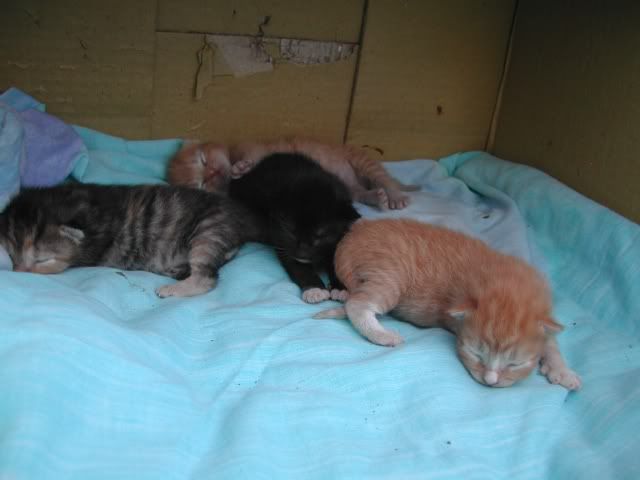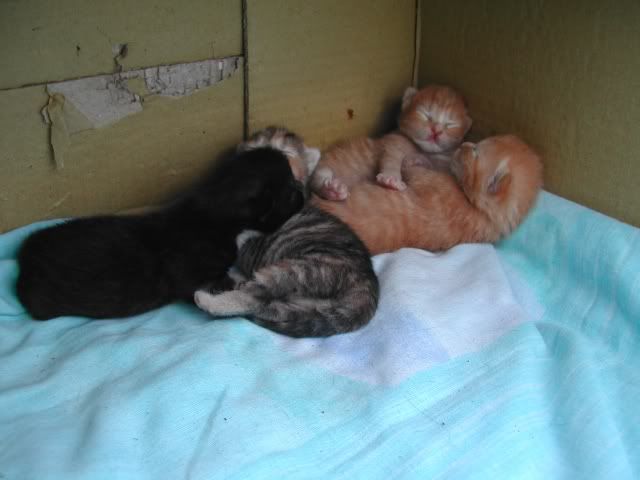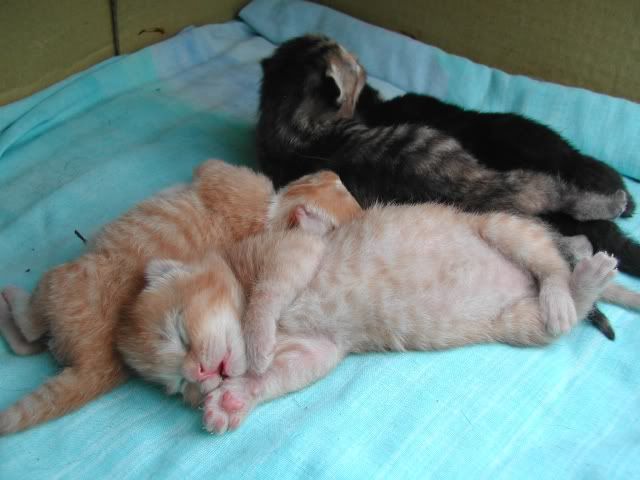 Difficult to get all their faces in at once!
Now a couple of individuals;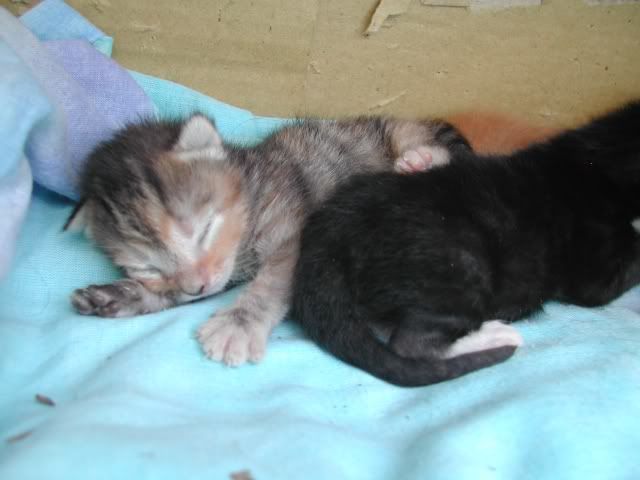 Nestled in mummies leg!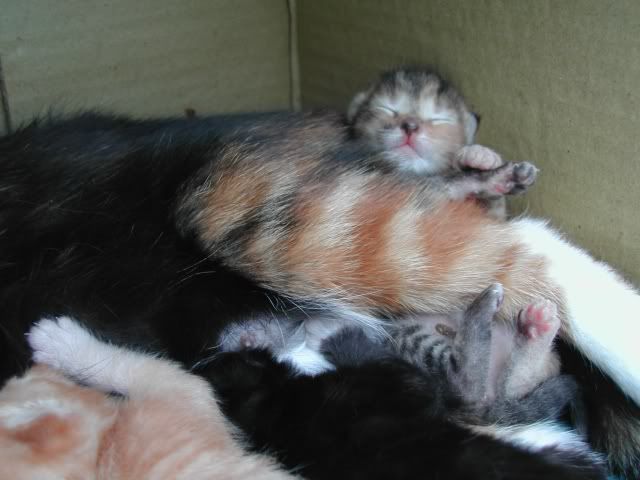 Now their 'bits'!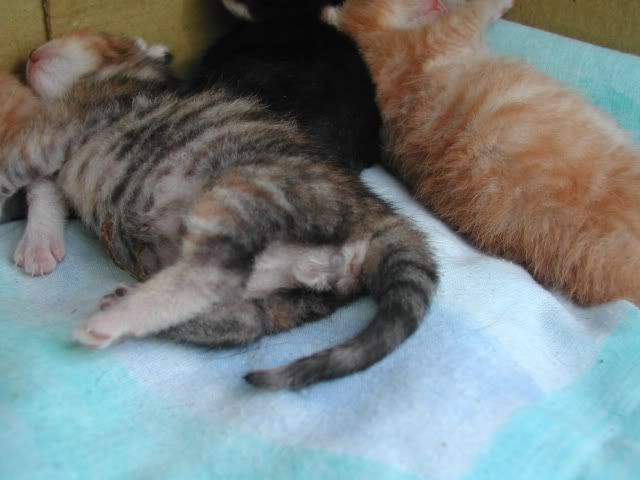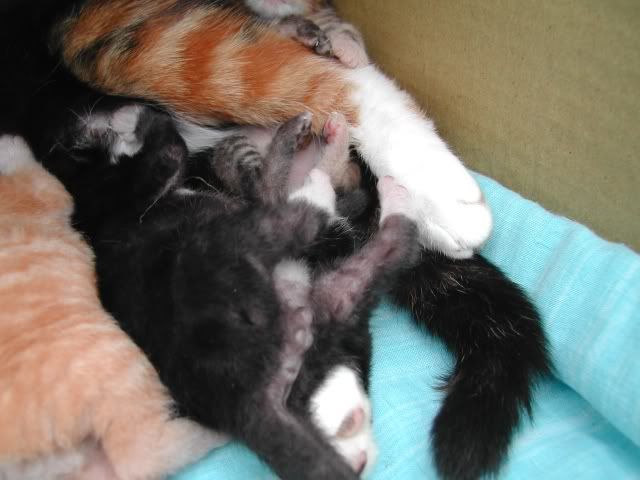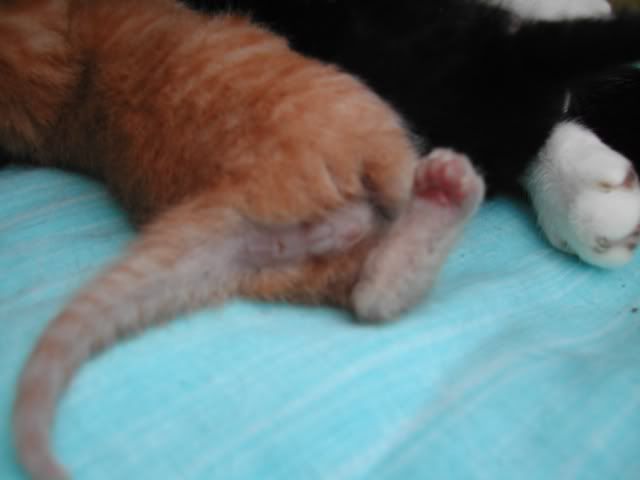 Enjoy!
Will update again in a few days!