Whooo it has been raining and storming here everyday for a week. Yesterday after work things got a little scary. The sky was black (it looked like it was 8pm when it was only 5pm)... I snapped a few pics from my camera phone (not the best but you get the jist of it) I tried getting some wicked lightening pics but I failed
Anyways this was a nasty little storm...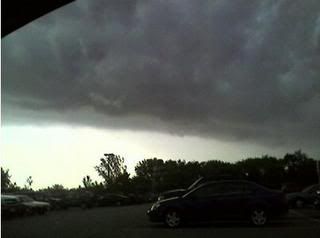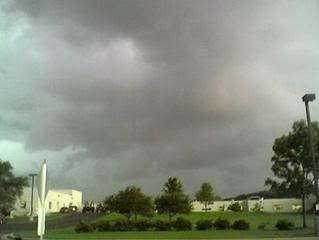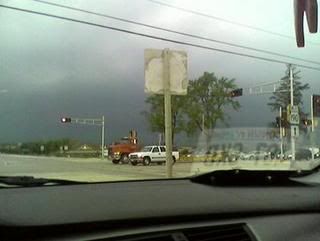 Lol i got bored waiting for my bf to get out of work so I snapped some shots, I wish my camera phone did the sky justice but it really doesnt!