I know they aren't toe nails but its the only way to describe it.
I was clipping his claws, and although I never touch the hind claws I was going to this time, that is until the first claw I was about to trim wasn't there, just a bloody broken stub of a claw. Broken at the quick, I have no idea what happened.
Its on the baby toe of his left foot, I don't care if there are technical or scientific names for cats parts, to me they are feet and toes on the hind leg and hands and fingers in the front.
Anyways it doesn't hurt him, when I applied pressure so he would extend the toe, but it looks nasty and it is a little bloody. I really can't afford to take him to the vet to have it checked so is there any home remedy type thing I can use to clean it? also any Idea how it may have happened, we don't have carpet, just hard floors. It could be from him always jumping off the cupboard thing and his inability to land on his feet. Or perhaps it happened on the door that he uses to climb to reach the top of the cupboard thing, coz the parts he grips onto as he climbs are 5mm thick so not much to hold onto.
Below are the only pics I could get, they are 3 separate pics even though they look the same.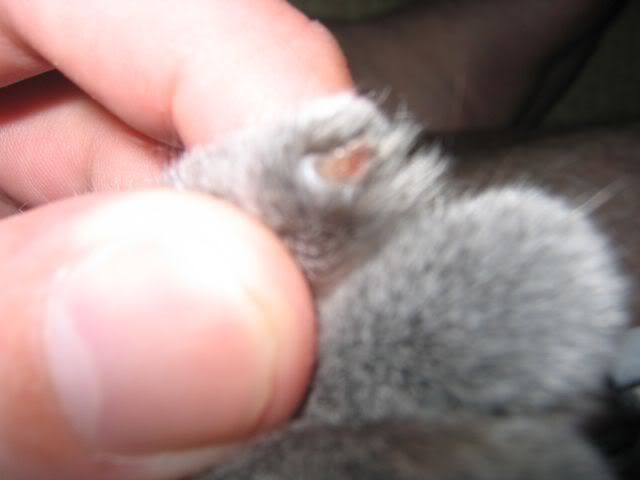 I appreciate your feedback.