I can't believe how quickly the time has flown. Anyway, to celebrate his 3 month birthday here are some pix, taken this morning with 7 year old Laura, who has become besotted with him during the ten days that her family have been staying in my gite. We are all wet as it had been raining for two days and we had to get the ponies into the stable to give them their daily apple ration.
Laura and all three ponies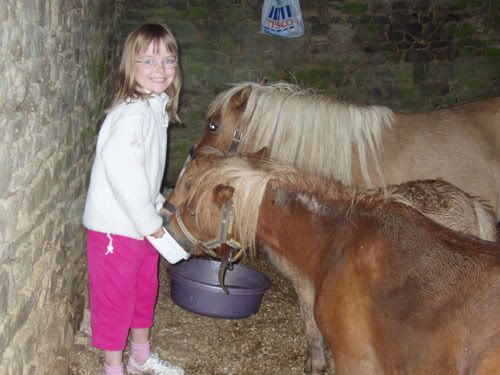 Tiffin enjoying his breakfast of apple and carrot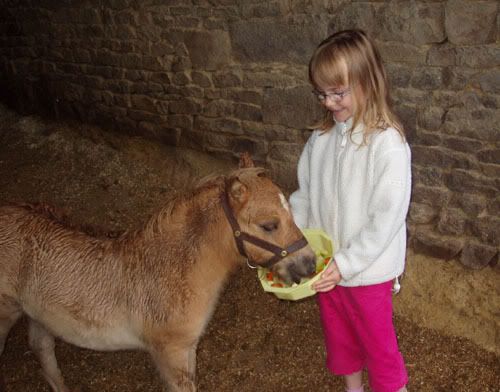 Me giving Tiffin his daily lesson on being touched and stroked. He enjoys being petted now and does not run away.