So we'd been thinking about getting another cat for months now, and after a trip to our local shelter, we came home with Ares. He was dumped at the shelter and they think he's between 8-10 weeks old. This little guy is amazing. He's not been scared of anything the whole time he's been here. He even walked right up to the vacuum while it was running while the other kitties were hiding under the bed in the next room. It made me wonder if maybe he was deaf, but we quickly established that that wasn't the case.
Hanging out with him in the bathroom the first night home.
Looking sleepy before his nap. I just love the white "eye liner" he has.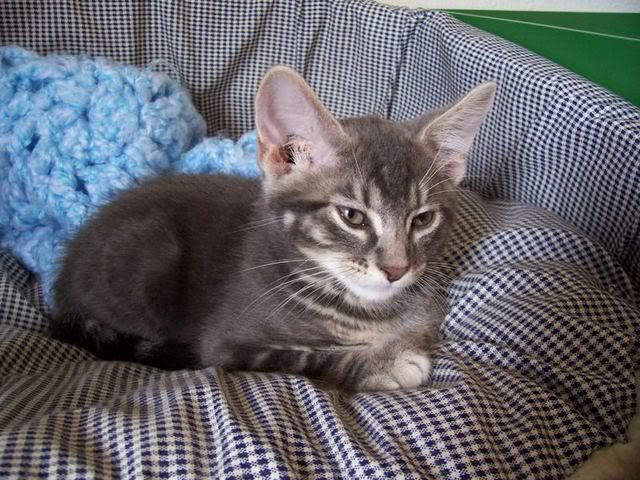 I love this picture because is displays his wonderful belly spots! They are too cute for words.
Check out the spread toes and the tounge.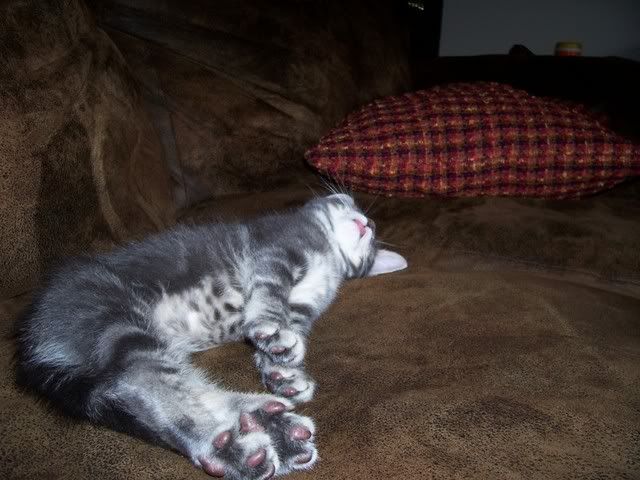 Edited to add one more picture. Sleeping with his new daddy.