Just relaxin' in the box ....
Whatcha doing in there, Seb?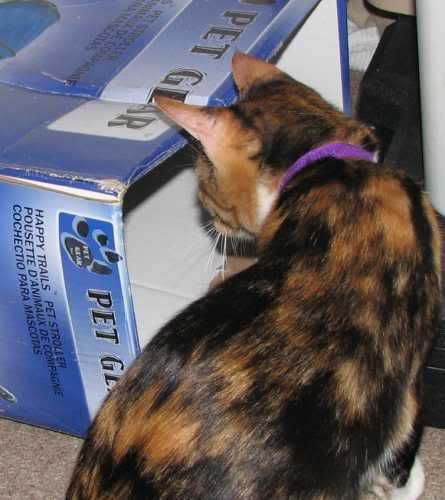 Ohh, being in the box is fun!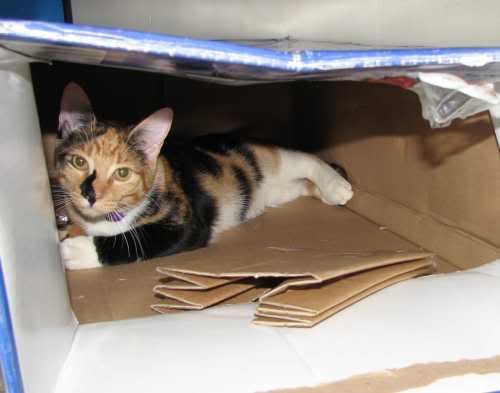 Maybe I'll just lie on top .... (*squish*)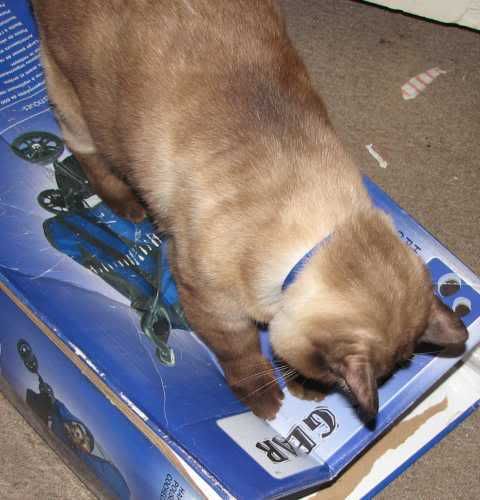 What? I'm just lying here chillin'. I have no idea where Daph went. Honest!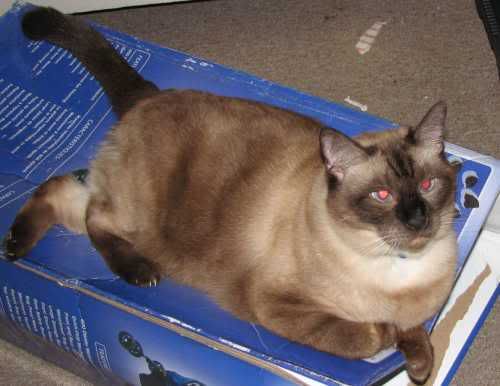 Oh well, dunno how
that
happened!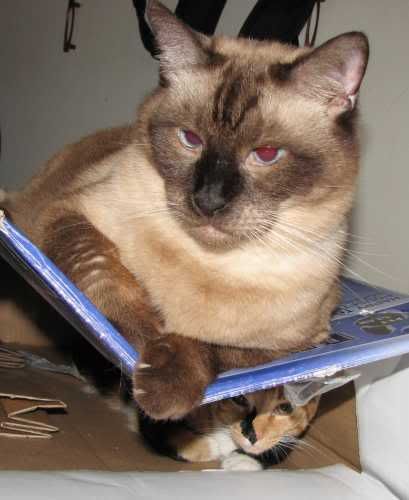 When did she get in there?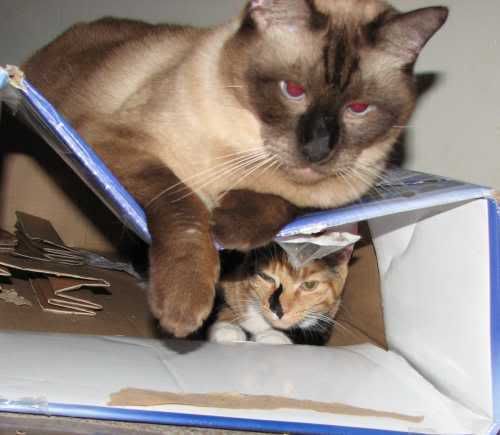 Sorry about the red-eye ... as usual, please forgive the mess