So I've previously mentioned how my poor little three week old Cubby has an eye infection.
After I called the emergency vet, I was told to apply warm compresses and if it didn't get better, call the regular vet.
Well the regular vet was all for the idea of warm compresses, so I just kept at it for the past week.
It has been a heartbreaking journey having a little tiny kitten screaming as if I'm torturing him as I apply compresses and rinse his eyes out three times a day everyday. (they were completely closing up DAILY, and when I would force them open, there would be discharge, a lot of slimy discharge).
Well.
Yesterday things started looking up:
Here is him yesterday: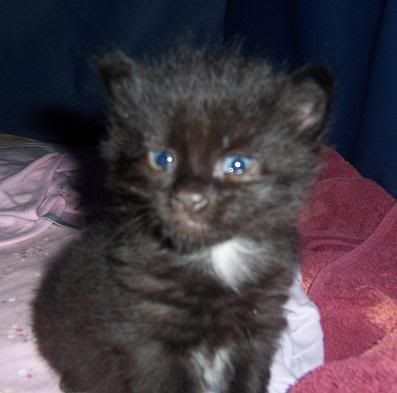 Almost healed. Still a little smutsh that meowmy rinsed and cleaned.
Then here is him earlier today (just a couple of hours ago, no smutsh visible, but this was right after a cleaning, a "just in case" rinsing):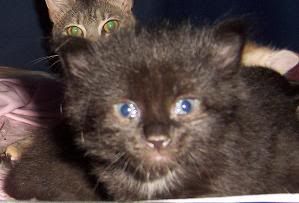 And right now here is that little angel all healed up!!!
I can't even begin to tell you how happy I was to walk in there and find him with
NO crusties at ALL,
just playing around with his brother and sisters all healthy and clean!!!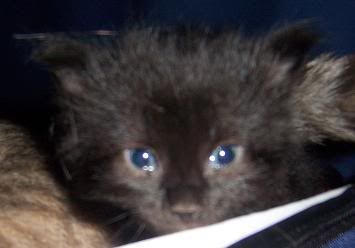 Look at those healthy beautiful little eyes.
I feel like such a good Meowmy!!!!!!!!!