I can't believe that I have had my little monster for two months! He is getting to be such a BIG boy! I "tried" to fit him in to the Nantucket Basket Handbag that he fit in two months ago - well, you can see how he has grown!
Photo from 6/16
Photo taken 8/18:
And here he is with Sophie and Mollie:Notice Sophie's toe tufts and the shredded tissue paper, compliments of Cosmo!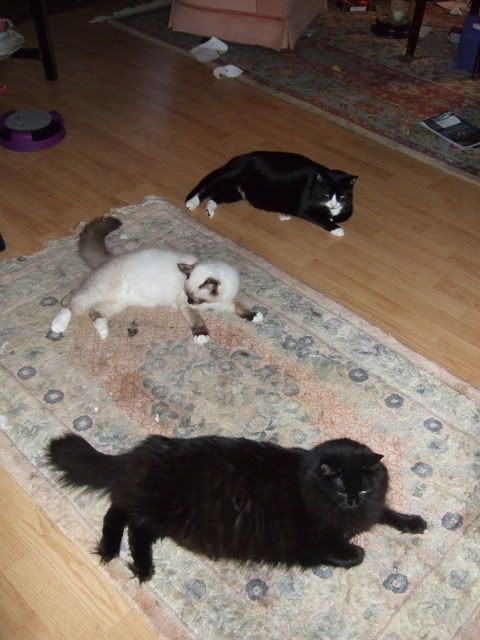 I think Big Mo is really going to be a jumbo-sized cat!