Ya know the stuff you can get from the pet stores that you grow from the seeds, and it turns into lush green grass for the kitties to nibble on, well here is Mellow with his grass for the first time, I dont think he liked it!
Here are the pictures:
He looks like he is frowning in this picture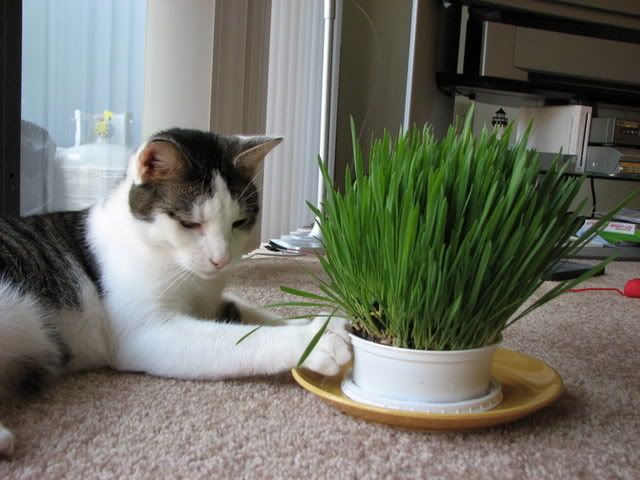 What am I suposed to do with this??




I got it, in my mouth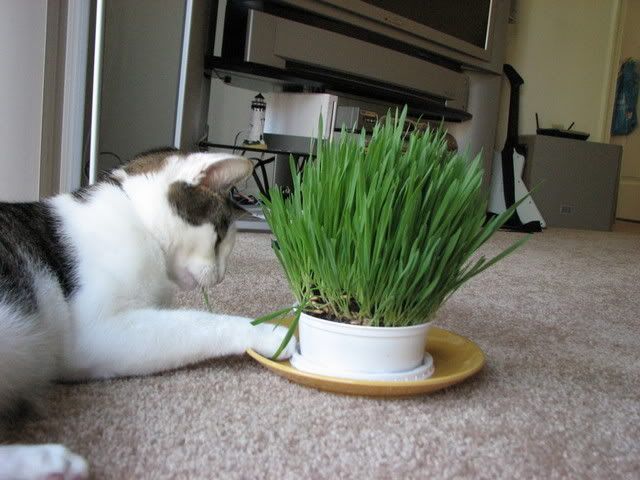 YUK!!




Ill try some more though...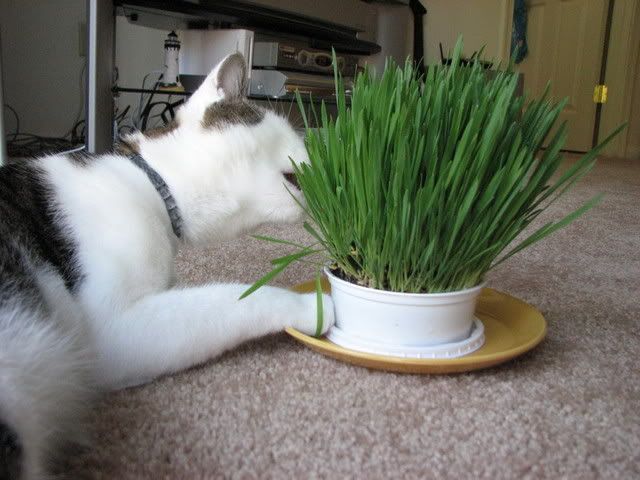 Nope still tastes yukee




It wont come out!!




OMG




Right thats it no more for me




He didnt actually eat any of it LOL just tore it out and left it on the floor for me!