So Ive been staying at my moms for a bit (brought my kitties Nollee and Osiris with me) and they are just having a blast... Here are a few pics (poor quality, darned camera phones)
"Um Mom, why does grandma have a pot with soil but no plant?"
"This is my dresser, back off"
"What are you looking at?"
"Enough with the pictures already!"
Osiris... "Dazed and Confused"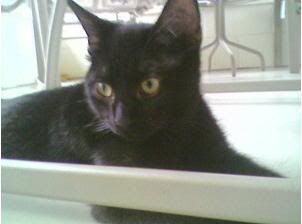 "Is it nap time yet?"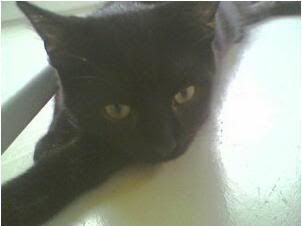 Zoner...
Bein cute...
*Hugs*
"Im going to give you a bath whether you like it or not"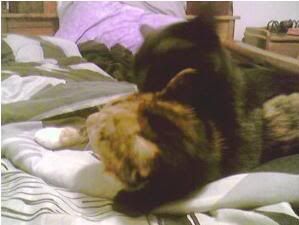 Tiger doin what he does best... Loungin