Hey,

We had to rehome our Siberian Husky puppy, Balto. This happened a few years ago but I was looking through old pics and stumbled upon these.

He was so cute, but we had to rehome him for so many reasons. First of all, he did not get along with Moonlight. Moonlight turned very mean and only stayed upstairs. He never even let us pet him he was so mad.

Balto also had way to much energy. We have 2 acres, and it wasn't fenced. All he wanted to do was run run run run! He ran into the neighbor's yard once. Our neighbors HATE animals. He was chasing their son who had a bad experience with dogs. Balto did that twice and the dad said if that happened again he would call animal control or the police.


He also tried to eat the bunny.

We found him a home but they called us a few days later telling us about what a devil Balto is. He ran around the town for 3 days straight until the police finally caught him. He was on the news and they said that this is the most energetic dog they have ever handled. I hope he's in a loving home.
Here is his puppy pic, 8 or 9 weeks.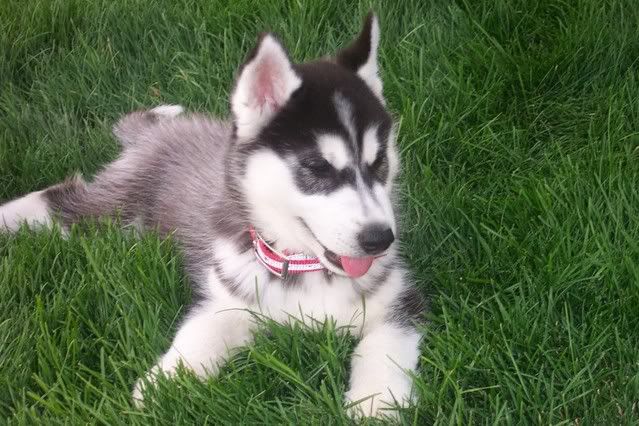 Here's me and him on Christmas with his new presents: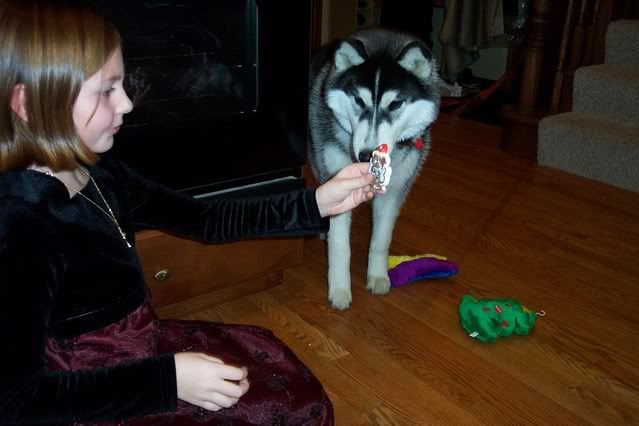 I really miss him!
BTW, He's a husky, just incase you couldn't tell.