Show me your sittin' kitties!
offline
Here's Thea...
offline
21,077 Posts. Joined 7/2006
Location: Winnipeg, Manitoba, Canada
LOL, all she needs is a beer and a remote control
offline
199 Posts. Joined 2/2007
Location: UK
Oh my goodness I cant beat that photo, its so funny!!!
Gorgeous silly kitty
xxx
offline
18,426 Posts. Joined 7/2006
Location: In a state of misery w/o my Bella
Aww Thea is adorable


Here is Sev...he always sits on the couch like a human, but must have his comforter under him
He looks like the Hugh Hefner of the cat world, only much cuter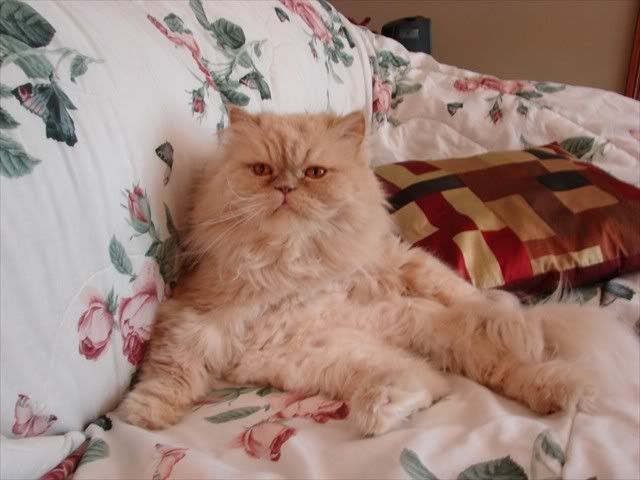 offline
1,309 Posts. Joined 6/2007
Location: Chicagoland
OOH MMY GOSH! Those are TOO CUTE!
Sev IS indeed TOO CUTE!
The zoo keeper

offline
7,715 Posts. Joined 12/2004
Location: Over the river and through the woods...
offline
657 Posts. Joined 5/2007
Location: South TX
Here are a few of Titus...