Well I see all the great photos on here and thought id have a go my self, my photoshop experience is limited but I did change the colour on these, I think it makes them more apealing, I took about 20 shots and these were the only 2 that were any good!
Does anyone have any tips for good cat photography and photo shop?
My problem is I am so slow at lining up py photo by the time I get everything where I want it in the screen he moves towards me.
Everytime i bent down Mellow thought it would be good headbut the camera LOL (see the pic)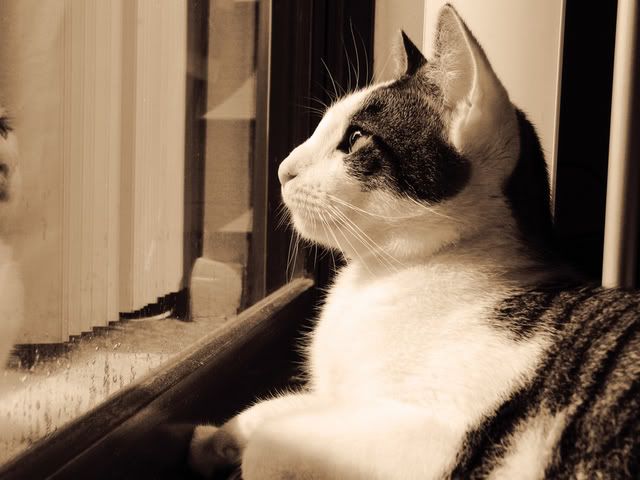 This is my favourite one