Well, they're 3 1/2 weeks now, and are quite a handful! They are play fighting with each other and are learning to growl and bark (god help me!). We gave them their first taste dry food (in a wet paste) tonight and they loved it! Maybe they will give Snickers some rest now. We need to put ointment on her teats because their little claws are digging her raw.
We have found homes for 5 of them, so only 1 left! We are keeping the spotted one with the blue eyes (pic included!).
They are getting so big!!!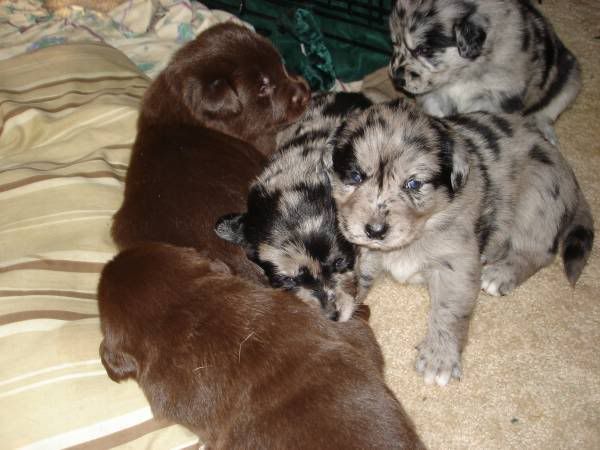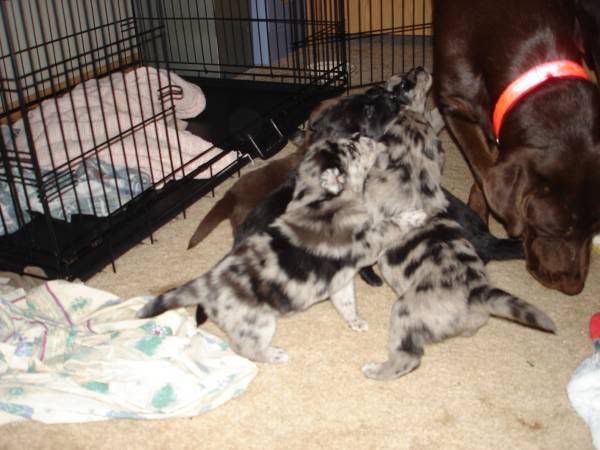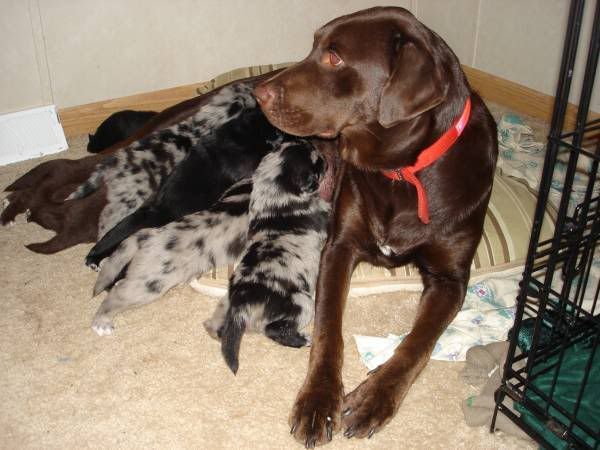 Oh, we lost one of the chocolate ones earlier this week.
He was fine the night before, eating good and playing with the rest. But when Chip went in the next morning he was dead. We called the vet, explained how we found him (he wasn't underweight, in good health)...he said probably Snickers laid on him or something. Poor thing. We feel so bad. We didn't hear anything! Snickers does have a habit of just plopping down in the middle of them.
We're moving them down into the basement over the weekend. Pen is built and they will have room to fun while we are gone. Now, if only we can get Snickers to willingly go up and down the stairs!
But, just thought I'd share.