I haven't posted any pics of Petunia and Pepper in a while so I thought I would do it now.
What?! I was just staring down the bird!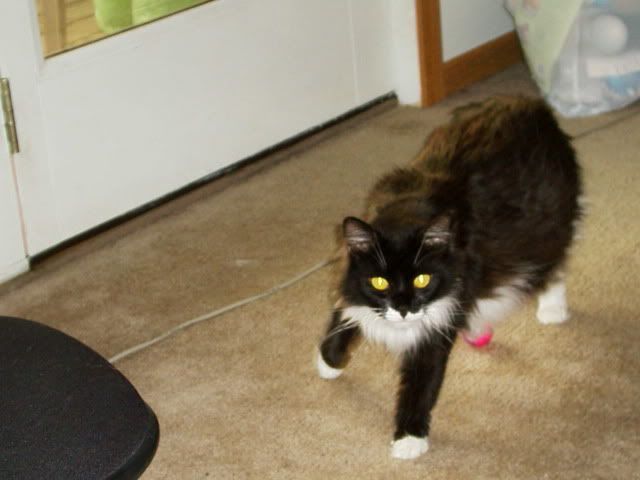 See, I'm being good...you scared the bird away.
What is she doing over there?!! Should I get down and check it out?
Nah, I'm comfy.