So, I decided to pick up a cat toy from the new IKEA here in Portland (I was one of the insane ones who camped out for opening day two weeks ago... #65 in line, got my free chair) and sadly (for my bank account) I've been back once each week, this time getting some more mirrors for my mirror wall in the hall, and some boxes and stuff for the laundry closet (when things start falling off the washer and it's NOT running... it's time to organize). I picked up one of their cat toys. Now, it's not marked as a catnip toy. But last week, I picked one up for the shelter kitties... and the three boys I gave it to went berserk over it. We had a theory... so, this week, I picked up one for my two...
I turn my back on the bag for TWO seconds and this is what I find: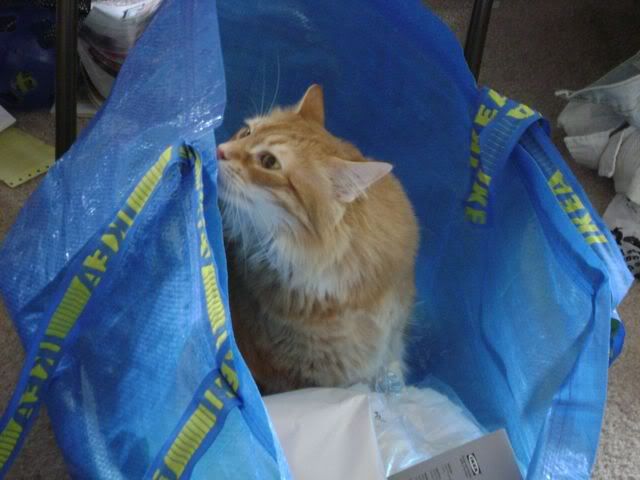 "Mom, I know you bought something for us at that store... where is it?"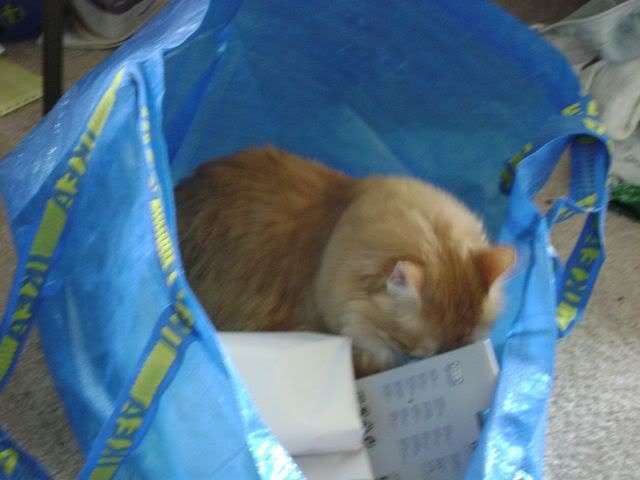 "C'mon, Meowmy... give it up..."
"I think it's this grey thingy... but it has plastic over it. I'm gonna guard it until you put that camera down and unwrap it for me, okay?"
Video: