Well, I've lived in my apartment for 2 years now, and I am officially tired of white walls everywhere. I need some color.
My apartment is very small (400 sq feet in total, including the stairs). The bedroom and washroom are closed, but the rest of the apartment is open.
That means that I have a relatively large room that includes my kitchen, living room, office and stair case. I'd like to paint it green, but I'm not sure what type of green to choose.
I can't go with anything too dark because it would make the apartment feel too small (plus my landlord probably wouldn't approve)
I don't want to go too pale either because I don't want to end up with an ugly hospital green.
The floor is wood. The kitchen cabinets are wood and beige melamine. The color of my office furniture is dark cherry wood.
Everything else can be covered / painted to go well with the walls.
Has anyone here ever painted a large room in green? What type of green? How did it turn out?
Here are some old pics of the room: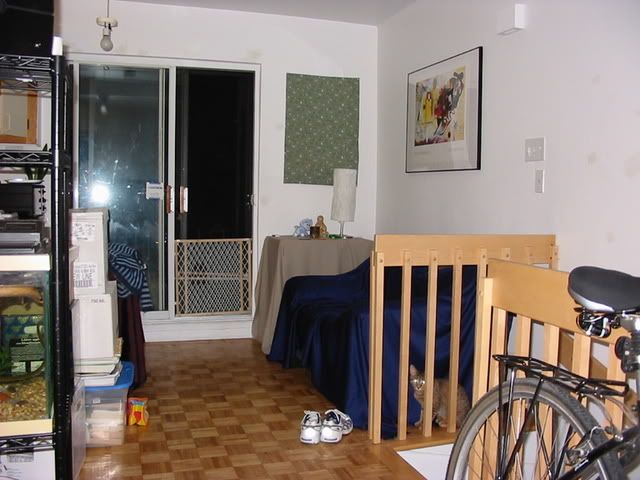 (that picture was taken before I had appliances. Just try to imagine that there's a stove and fridge in there.