Inky had catnip for the first time in all his 11 years tonight, it was hilarious!!
"What is this you thrust at me, peasent"
"I'm only licking my paw, I'm not touching it, I swear!"
"Well, if nobody's watching..."
"Ahhh! It's not what you think! This is totally against my will! I'm being forced, forced I tell you!!"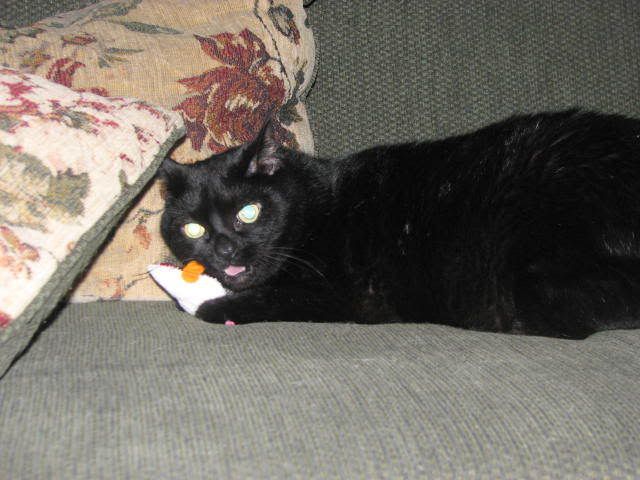 "Hello little one, I would never hurt such a cute, little, fuzzy..."
"I LIED!! And you fell for it! Muahahaha! You die now!"
*few more*