This weekend we went to the Columbus Zoo. We met up with a couple friends on my dog forum and we had a blast. I'll post a few here and then if you want you can view my photobucket for the rest. Their's just way too many to post here.
My Photobucket
This is fuffy and he's like 30 feet long or something.. He's huge!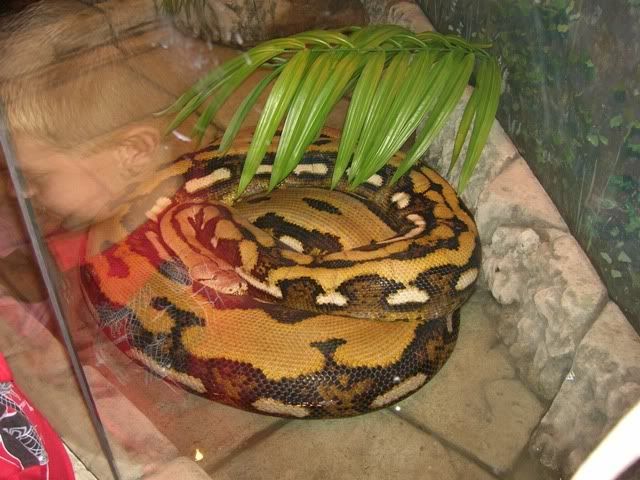 The otters were my favorite. I just wanna go swim with them!