When I was in Ohio, Christy and I went to an arts and crafts fair. A lady was selling home made catnip pillows, made with freshly and organically grown 'nip from her own garden/greenhouse. I picked up 3, and ohmygosh I should have gotten more! I have some very happy kitties! (Pardon the mess, we both just got back from traveling, the kitties made a mess and found a couple socks...)
Mojo was the first to take off with one of the pillows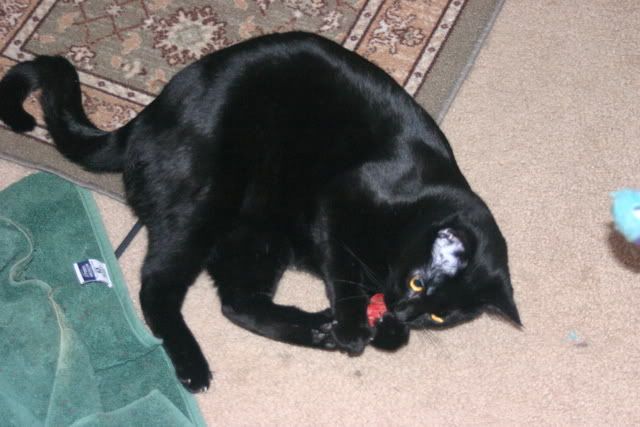 Trent came out to join in the fun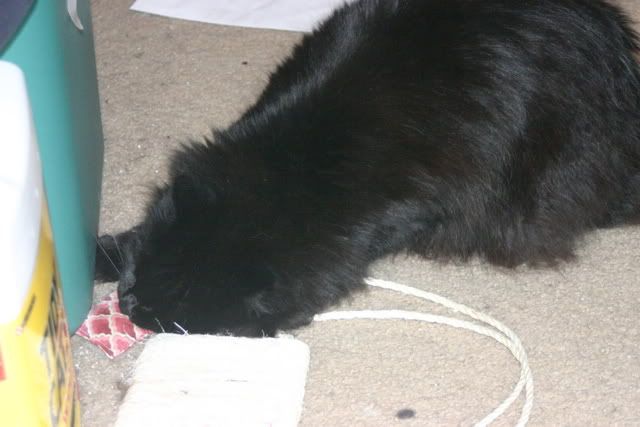 Actually, Ginger was the first, and second, but Mojo and Trent stole the nip pillows from her when she let go. But finally, she got her own to roll on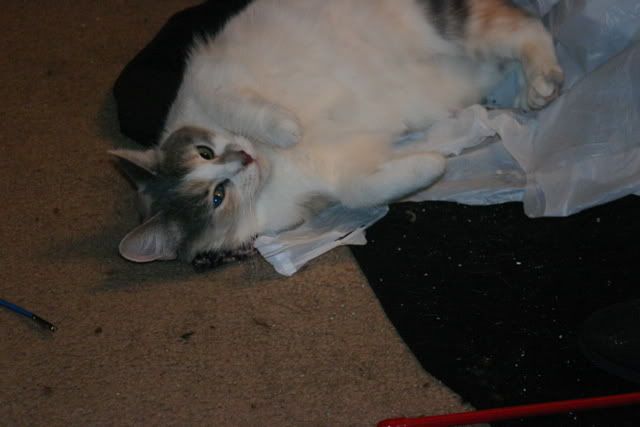 Then Ginger decided that she wanted the pink one Trent was playing with...
Even though I offered Trent the other one, he still gave Ginger a whack for the trouble.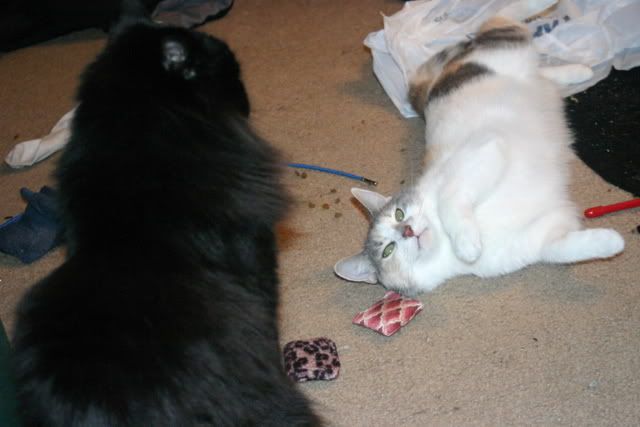 Apparently the pink one was the best (Thanks for picking it out Christy!), and Mojo wanted to play with it too
Ophelia wanted to play on their box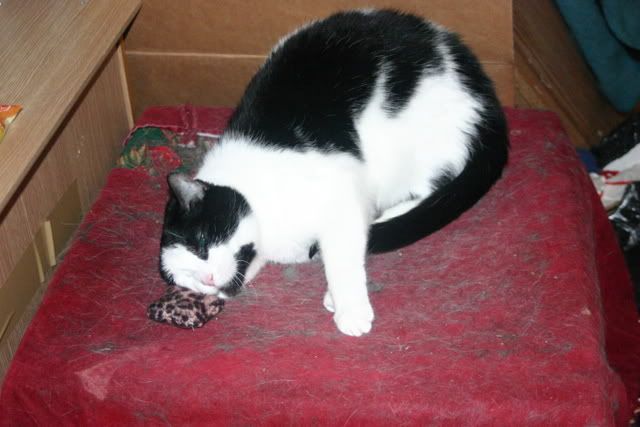 Look at that white tummy!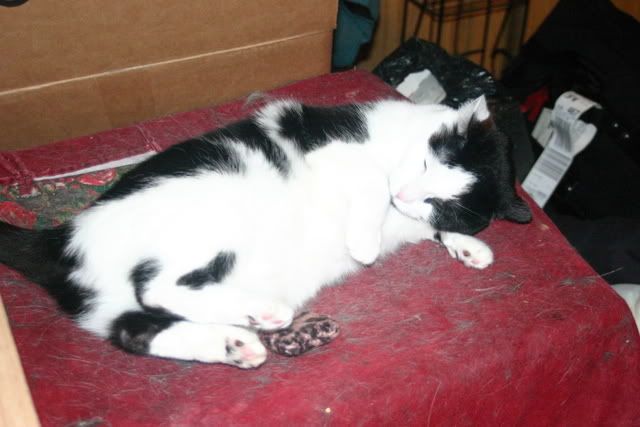 This must have been some seriously good nip!