Hiya!
I'm Jenny and I have just got kittens!
We have a yorkshire terrier puppy, and I have two rabbits, and we have recently got kittens. Me and my twin sister have wanted cats for years and years, but because our mum has never liked them we have accepted the fact we will never have cats until we have our own place. But recently she started to like cats and we have now got two kittens. Mine is called Lily, and Dara's (my twin (fraternal)) is called Lottie. Here they are, our gorgeous little kittens
They are just so amazingly gorgeous and I cannot get enough of them!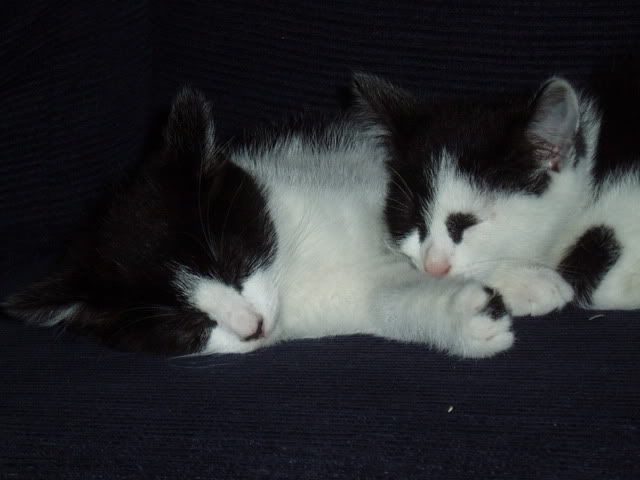 Lottie had the all black top of her head, whereas Lily has black around her left eye in a sort of patch.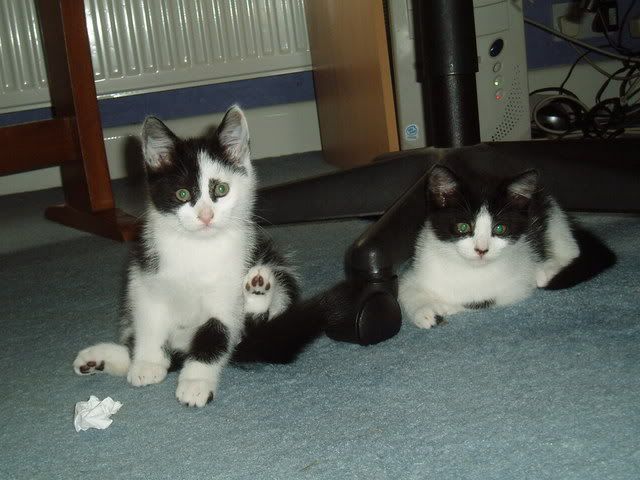 They are nine weeks old here and although look surprisingly big they are tiiinyyy!!!!