Ok I wanted to post some of my fave pics of my kids! After all what kind of meowmy doesnt love showing off her pics!
Oh, and if you like funny dog pictures let me know! I have loads of them from work! I work at a doggy daycare and always have my camera on me!
Ok First off is Kahlua, she's our ninja cat, but I never have my camera available when she's being crazy!
She looks a bit evil huh?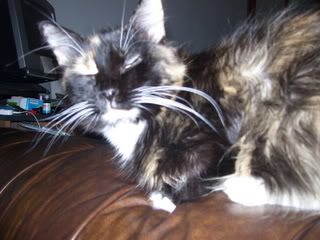 This is that "why are you taking my picture?" face...
CLOSE UP!!!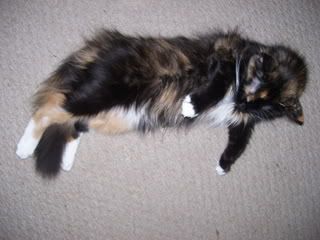 Grooming time!
Haaaapppppyyyyy....
I dont have as many pictures of our other two, but here are a few!
Joey showing off those big eyes of his!
Want to make Kitty angry? Put a bow tie on um! This is Chablis!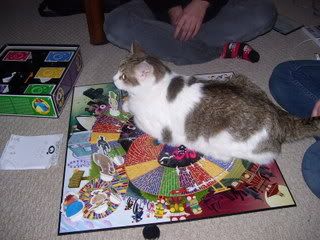 Joey wants to play!
Snuggle Bunnies! Chablis and Kahlua
Ok thats all
Hope you enjoyed!