I was looking through pictures and I saw some wet cat pictures, so I made this post for people to show the wet cat pictures they have, here's mine.
This is of tubee right after we got him, he was found in a steel tube mill where my husband works so he was really dirty as you can tell by the water. We felt bad because he was crying the whole time.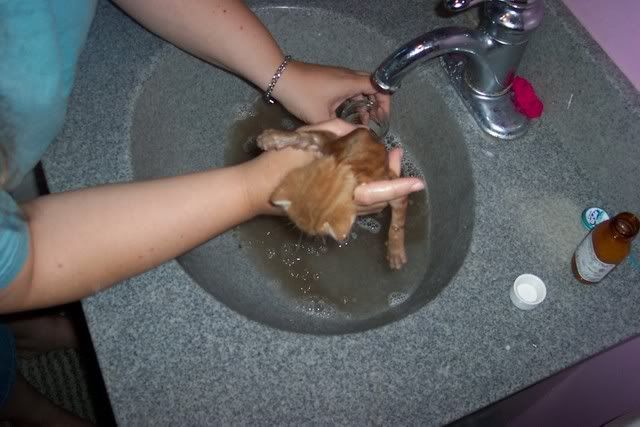 I would love to see more wet cat pictures if you have them.
Manda