In my 50+ years with cats I have had red/black and blue/cream (dilute) calicos/torties.
Now I have Topaz. This is the best pic showing her colors.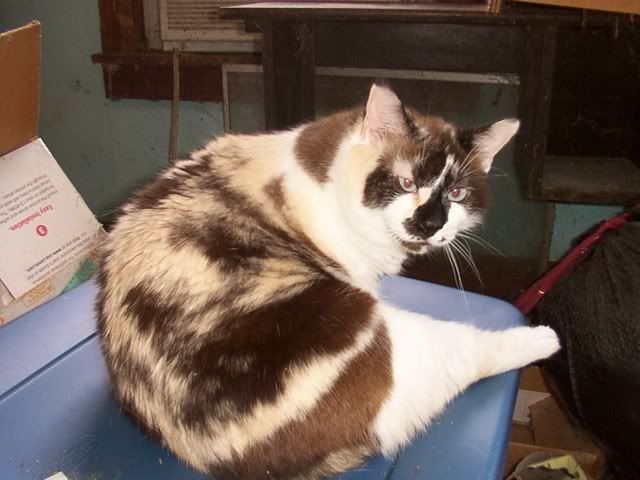 Behind her right ear the black transitions to a lighter color like the points in Siamese. She is an indoor only cat so it is not bleaching from the sun. There is a similar patch near her rump. The lighter color is definitely cream, not red.
So what is her color?
Are there other combinations these days?