Here is Aurora, a feral cat that my fiancee and I saved and brought home at only 1.5 days old. She was just skin and bones and we never thought she would make it- but she proved us wrong! In these pictures, she is about 2 months and a week old!! She is not pure bred or anything like that, but she is gorgeous!
This first picture is of Aurora when she was just a few days old, followed by the recent pictures: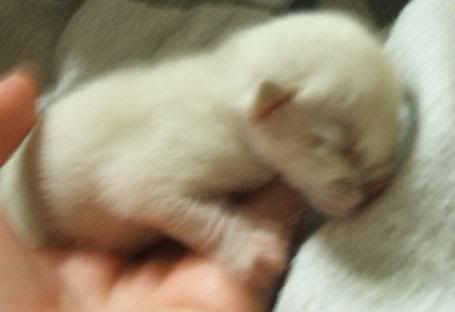 Here are the recent photos!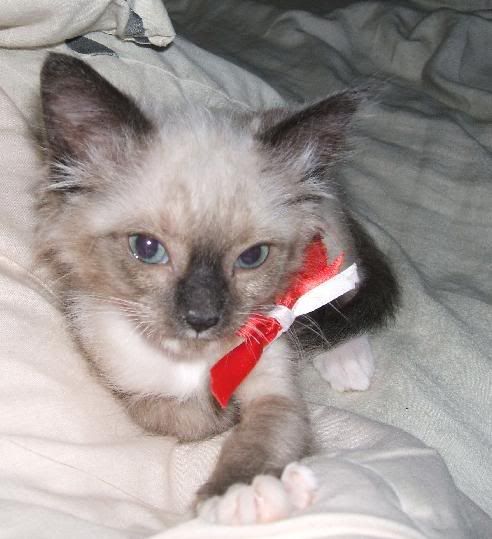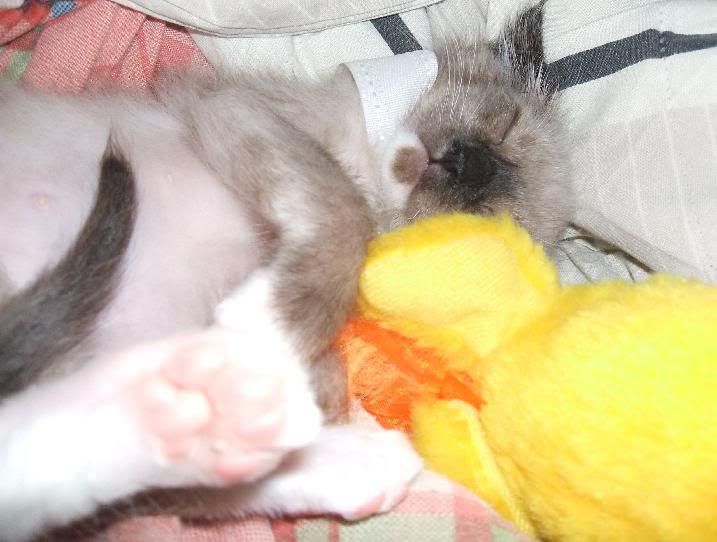 And my other cat, Mojo (She is evil, and threatened that if I take another picture- it would be the last picture I ever snapped)