Hi guys! I'm new here! I joined to get some help with some problems from some of my babies but I have already started LOVING this site!
So without further a due let me introduce you to the kids!
This is Kahlua shes my little terror.
This is our fatty Chablis, and before anyone says poor kitty, we have tried sooo many diets on this boy. He has been this size since we got him 11 years ago. We thought he was a pregnant mommy at the mall... he turned out to be a boy...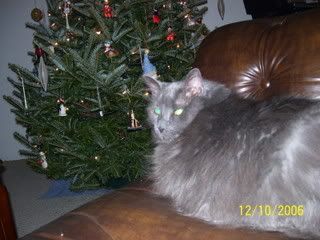 And finally Joey, our odd kid
Well those are the kids! Thanks for making such a great site!