Takin a nap .... zzzzzz .... wait, what's that????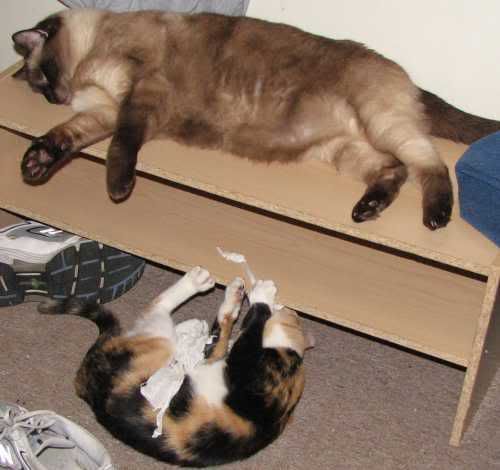 Her again? And what is that she's tearing up now? How undignified! Settle down! C'mon, I'm trying to nap! 15 hours is not enough!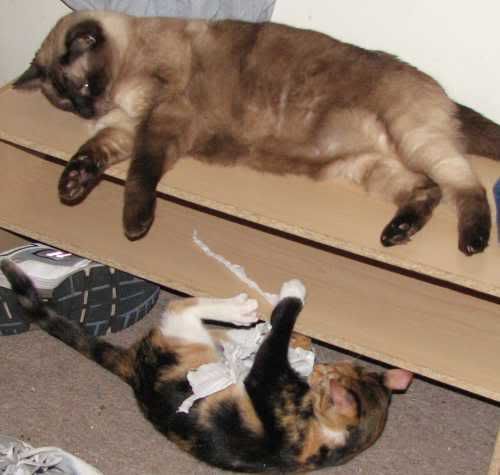 I said SETTLE DOWN! (notice how their paws are touching
)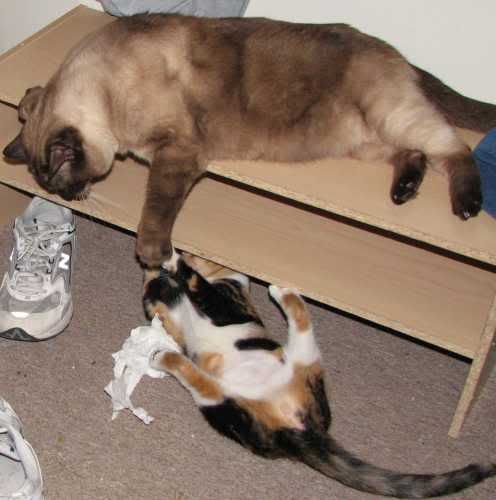 Finally ....back to my nap .....zzzzzzzzzzzzz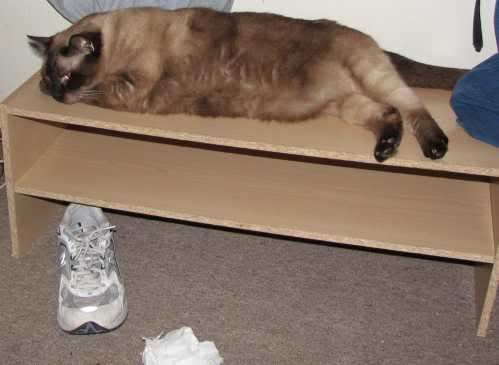 Sorry for the messy apartment!