I had a private request today to see Nabu and his beloved Spongebob pillow.
He LOVES this pillow. It was given to me a few years ago, by my Mom kind of as a joke. And Nabu claimed it. And we now have a living room full of Spongey decor to go with the pillow. Much to my hubby's chagrine.
You can see Nabu's Patrick pillow in one of the shots and our other Spongebob pillow (Nabu has 2 now). These were taken on our old couch.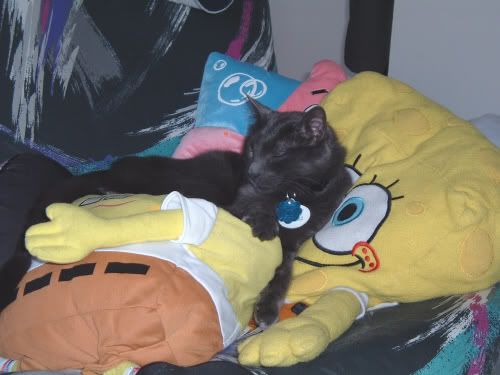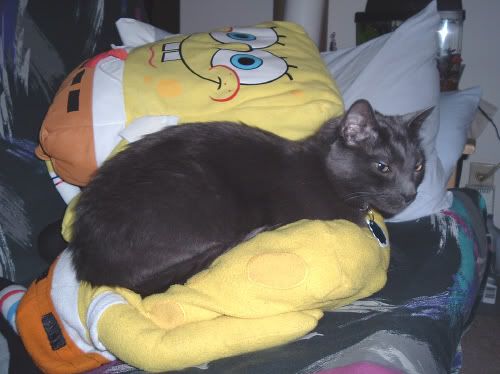 Our new couch is Sage Green and Spongebob yellow looks great on it.
You can also see the Spongebob blanket the cats claimed in this shot.