Hello
I want to apologize for my rudeness. I posted with my sick kitten before I introduced myself!
Here are my darlings:
The first one is the cat I've had since I was 16. He lives with my parents still because he rules their HUGE house and is soo happy there. He's also able to go outside. (of which I don't let my cats outside but my parents do) in a really nice area with lots of room for him. His name is Porkchop.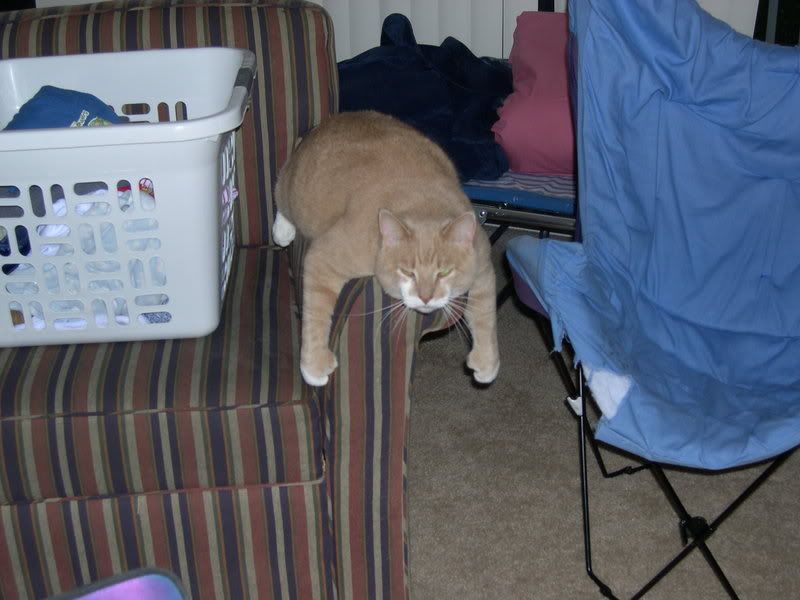 This is Misfit. She has been with my almost-husband for a long time. She's 9 years old and feisty. She is also very affectionate, loves to play with "mice" and enjoys sitting on our laps while we do work, OR sit ON my work.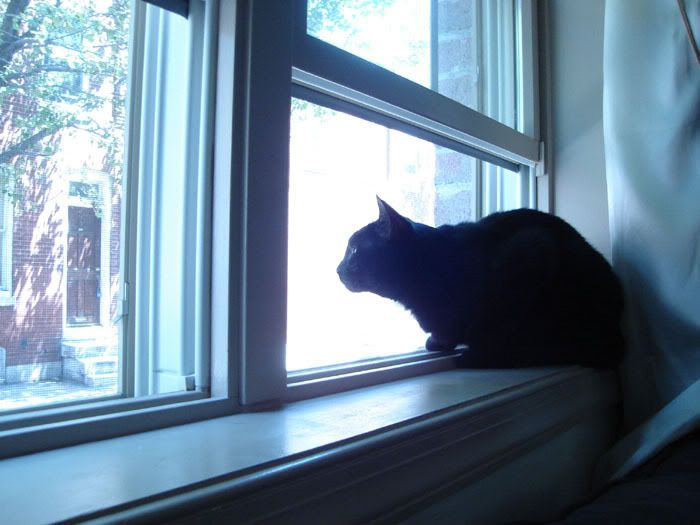 And this one is Edward. I have an awesome story about how he came to us, but I'll put it in another post. We found him about half a block from our current apartment. He was sooo sweet and trusting we just HAD to bring him. The vet tells us he's about 4 and a half months old. We named him after Edward Scissorhands, because he is so kind and trusting.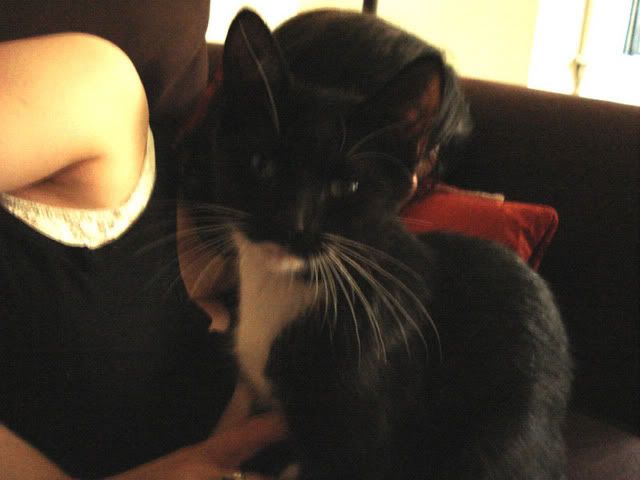 Edward and Misfit live together in our apartment. They play chase all the time. There hasn't been any cuddling yet between them (Misfit didn't like Edward at first, she taught him how to hiss and growl) but I know in the Philly winter they are going to snuggle.
And so those are my kitties!
About me: Future-Librarian vegetarian who loves to cook and is also a professional pet care-giver. (I get paid to walk dogs and hang out with cats!!!!) I also have a soft spot for collies. It's lovely to meet you