It was 10 years ago that I lost my sweet boy Wile E. Kitty (aka Wiley). I only had him for a little over a year when he managed to get outside and get hit by a car. I was coming home for lunch when I found him. I still remember like it was yesterday, slamming my car into the driveway and carrying his little body back to the house with tears streaming down my face.
I only have one picture of Wiley and it is not a very good one but I finally managed to get it scanned and wanted to share it with you.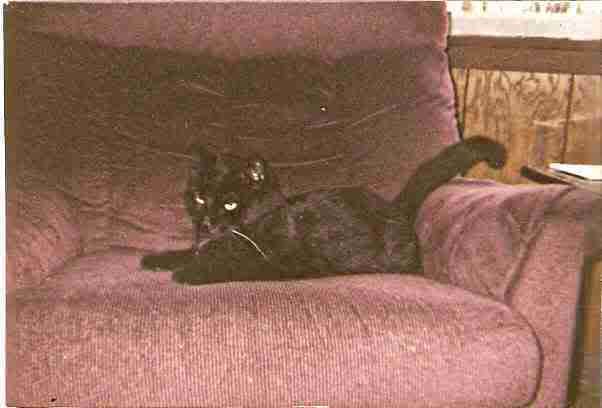 A few days after Wiley died, I went back to the place I got him and they had another litter of kittens, same mama cat, father unknown in each case. That's when I met Alley. They were half siblings and looked so much alike I couldn't resist bringing her home. Wiley had short hair, Alley's was long, but if you look at the picture of Alley below, you'll see they shared a single white whisker in the same place. That is how I knew she was meant to be mine.
Even though they never met, they were truly siblings and so much alike. I hope they are together at the rainbow bridge