So today it was nice and sunny out. I decided to utilize the natural light coming in our sliding glass door to take some nice pictures of the kitties. It started out good.
This is Nova just waking up from her nap.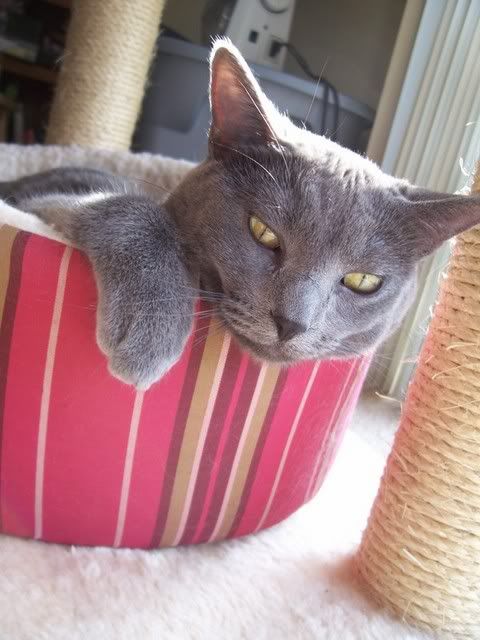 Nova crawls out of bed to bask in the sun.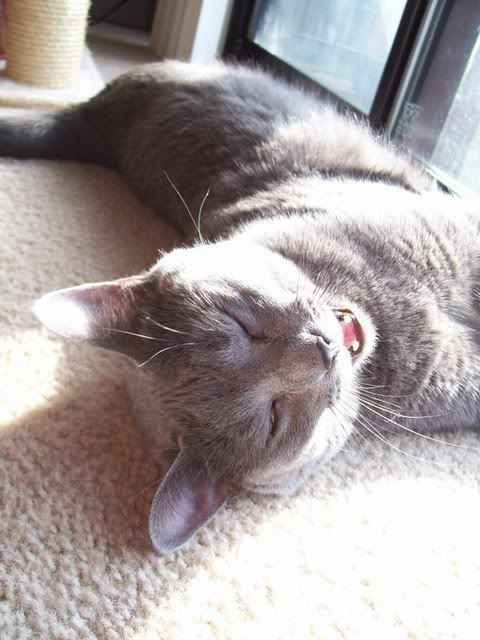 So this is when it turns bad. Well, for me at least. I'm mid picture, when Nova leaps towards me, no doubt it's towards a bug she saw flying around outside. This is what that picture looked like.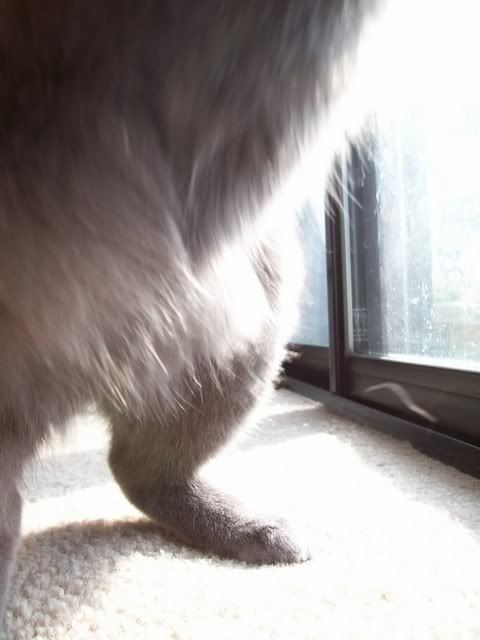 So I scream out in pain. Put my hand over my face and at this point I know it's bleeding. It has to be. My husband looks up and tells me I need to go to the bathroom to wash that out ASAP. It was bleeding a lot! Took it about 30 minutes to stop oozing blood, and this is my end result. A deep gash on my nose and a small one on the bridge of my nose.
So despite the pain and the gash I have on my nose now, the thought the succession of photos were hilarious and thought I'd share.